The National Health Act can make a positive contribution towards achieving improved health for all. The first anniversary of the National Health Act, aimed at achieving equity in health, passed without fanfare last month.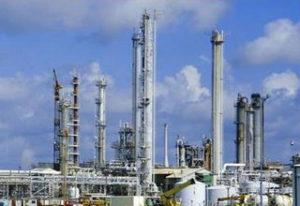 The Act, which emphasizes that good health is everybody's business, calls for the building of an alliance among all stakeholders from government agencies to civil society, non-governmental organizations, academic institutions, communities and members of the public. This lofty concept – based on the assumption that people cannot fully realize their health potential unless they are able to take control of things that affect their health – deserves greater public attention.It is hoped that, by working together, stakeholders can help steer the government toward fulfilling its commitment to ensure not only equal access to quality healthcare for all Thais – regardless of their socio-economic status, and as required by the Constitution – but also the adoption of health-enhancing public policies.
The National Health Act established the National Health Committee, which advises the Cabinet on public health policy and strategy; the Health Constitution, which sets the national health agenda; and the Health Assembly, which is a forum to encourage participation in the formulation of public health policy. By working together, the three bodies are expected to push forward the ongoing healthcare reform that seeks to re-orient the country's healthcare policy. The move should be towards a holistic approach instead of the outdated model fixated on expanding health facilities and dispensing more medicines.The old mindset, which has hitherto dominated the country's healthcare policy, tends to isolate health from other issues, such as the affects of pollution, industrialization, rapid urbanization; the use of dangerous chemicals, pesticides and herbicides; and social vices and unhealthy lifestyles.
The new paradigm has a comprehensive approach, taking into account all the factors that contribute to people's health, so that preventative measures can be taken. This includes public education to promote cleaner industry, to initiate better urban planning and to persuade people to switch to healthier lifestyles.Thailand, as a middle-income developing country, has limited public health resources. The introduction in 2001 of free, universal healthcare to all citizens not already covered by other health insurance schemes has put additional strain on the Public Health Ministry. With inadequate intervention to prevent health problems from arising in the first place, public health planners have come to realize that it is unwise to continually spend more taxpayers' money to increase the number of clinics, hospitals, doctors and nurses. The additional healthcare investments will keep yielding diminishing returns.As the country makes economic progress, we are seeing more preventable health problems caused by road accidents, heart disease, diabetes, cancer and mental illness. But Thailand's public health system has not changed much in four or five decades. Back then, we were mainly dealing with "Third World" health problems like malnutrition, malaria, typhoid, leprosy and tuberculosis. These have become less prevalent.
Health problems resulting from environmental degradation and bad lifestyles are now on the rise. Unless and until the country's health system is adjusted accordingly, the overall health of the nation will not improve. It may even deteriorate.The man-made environmental crisis at Map Ta Phut industrial estate in Rayong became a controversial issue in early 2007 and serves as a clear example of an alarming trend. More than a year on, the Industry Ministry has still not decided what to do, even though growing evidence shows a correlation between industrial activity and serious health problems among local residents.Health officials have done a good job in releasing the findings of their studies, suggesting that the emission of poisonous gases from the Map Ta Phut estate – home to the country's single largest petrochemical-industrial complex – may have contributed to a higher-than-usual incidence of leukemia, as well as other diseases. It remains to be seen how the Samak administration is going to handle the environmental health problems at Map Ta Phut. But one thing is clear: the National Health Committee and the Health Assembly, comprising the whole cross-section of civil society, will have their work cut out to convince the new government to do the right thing.
Source: The Nation Website (English Version) Friday, February 22, 2008 21:52