Students of medicine at the Prince of Songkhla University are learning to get closer to patients to be able to treat them more effectively.About 200 hard-working medical students are spending their free time volunteering at hospitals.
The Prince of Songkhla University students visit inpatients, chat with outpatients waiting for treatment and sometimes make house calls in out-of-the-way places.As well as dispensing medical advice, the volunteers exchange thinking and experiences with their patients.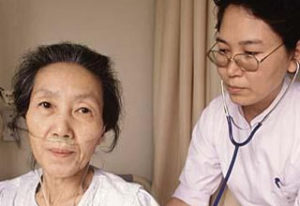 Krittanu Narktae, 22, a third-year medical student, says volunteering has brought him and his fellows closer and allowed them to understand patients. I know what patients want after talking with them, and I understand them more and can help them better.The project has trained us to communicate with people. We learn to analyze patients holistically. Instead of analyzing only their diseases, we look at their social environment, mood and family as well.If we understand patients' social environment, we can tell others around them how to treat them.Asst Prof Jarurin Pitanupong of the university's medical school runs the volunteer project and aims to improve students' social perspectives. Jarurin says the project is successful and improving students' self-confidence.The volunteer project convinced Krittanu to further his studies in community medicine. I want to change people's quality of life. If that can prevent disease, it's better than seeking treatment. I think health promotion can help more people, Krittanu says.
Source: Daily Xpress (Published on Mar 24, 2008)Author: Wannapa Phetdee