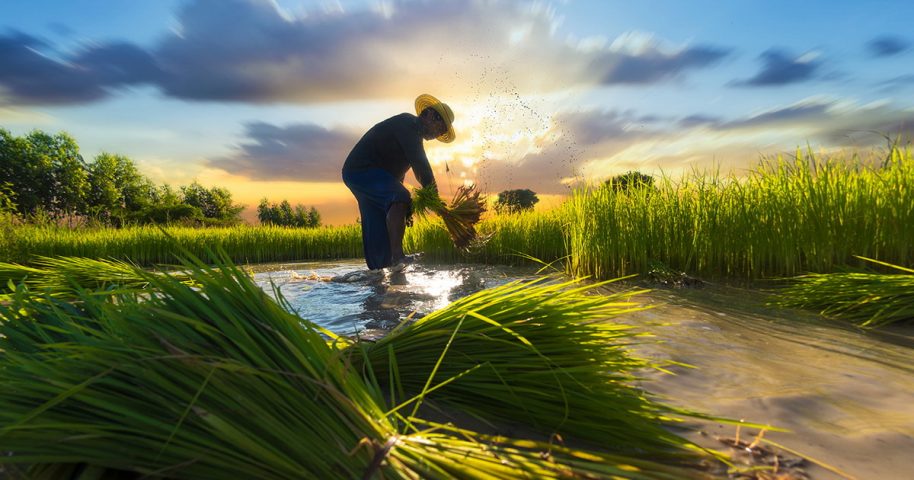 46 Provincial Health Assemblies participated the national dialogue on food security to propose recommendations to the UN's Food Systems Summit
The Ministry of Agriculture and Cooperatives in collaboration with the National Health Commission Office Thailand organized a national dialogue on food security and sustainable food systems on 2nd April 2021. The input from the national dialogue would be collected and formed Thailand's recommendations on food security to the UN's Food Systems Summit (UNFSS) in September 2021.
A series of the national dialogue on food security was planned to organize from March to May to consult and collect recommendations from government agencies, farmers, private sectors and stakeholders for the UNFSS and a future plan of Thai agricultural sector.
Hence, the health assembly members from 46 provinces used this opportunity to advocate the National Health Assembly (NHA)'s resolution on food security in crisis at the national dialogue.  This resolution was adopted by the health assembly members at the 13th National Health Assembly in December 2020 and further approved by the National Health Commission in January 2021.
Due to a huge impact from COVID-19 on food security in Thailand, the health assembly members placed importance to the right to food that every citizen in Thailand has right to get access to adequate, safe and nutritious food in every situation. Hence, the NHA resolution proposed to have the right to food included in the Constitution of Kingdom of Thailand. Additionally, the NHA resolution requested the Cabinet to instruct the Office of the National Economic and Social Development Board to develop a national policy and an action plan on food security in crises covering  three issues namely
(1) development of the food systems capable of handling the crisis, ranging from food production, processing, reservation and distribution to food exchange and sharing,
(2) development of the care system for vulnerable population and those without food security in times of crisis, and
(3) development of a joint management system for food security in crises.
The resolution from NHA is in line with five Summit's Action Tracks that are (1) ensure access to safe and nutritious food for all, (2) shift to sustainable consumption patterns, (3) boost nature-positive production, (4) advance equitable livelihoods and (5) build resilience to vulnerabilities, shocks and stress.
Source: Global Collaboration Unit, National Health Commission Office (NHCO, Thailand) and Photo credit  : www. salika.com