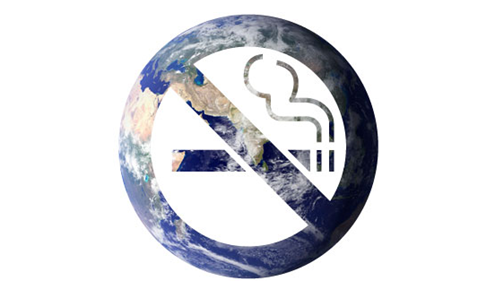 We know that cigarettes are harmful to health and there are worldwide campaigns against smoking. For example, cigarette advertisements are banned on mainstream media, cigarette packs must bear terrifying pictures and warnings to discourage smokers, and groceries must not display cigarettes. Such measures have been rolled out but the number of smokers has not dropped as much as many parties plan. Cigarette producers and traders, especially transnational cigarette companies, are trying all means to avoid or stop new tobacco control laws to expand their markets especially in developing countries where people are not much aware of smoking dangers. As the Association of Southeast Asian Nations (ASEAN) is forming the ASEAN Economic Community, tobacco businesses are trying all possibilities to include tobacco in duty-free products.
Reasons for the new law
The Tobacco Control Act of 1992 exists to control tobacco businesses and reduce the number of smokers. Of course, it has been effective. However, the law is over two decades old and becomes outdated as cigarette makers have new channels to advertise their products, thanks to advanced technologies and developed strategies including online media and human media – staffs assigned to wear the clothes that bear cigarette brands and logos. The existing law cannot cope with these.
"The present law can do nothing with the human media or presenters who wear the clothes bearing cigarette brands," said Dr Prakit Vathesatogkit, secretary-general of the Action on Smoking and Health Foundation. He referred to the new strategies that the existing law cannot reach. They include online advertisements and indirect strategies like social responsibility activities by tobacco companies and sponsorships for government agencies. Governments of many countries have implemented an interesting measure that requires cigarette producers to give their detailed balance sheets.
"The new law will require cigarette companies to present their annual financial statements to the Tobacco Control Board. The United States and the European Union have done so. In the United States, detailed statements even break down into state-based reports. I wonder if Thailand's sovereignty is inferior to those countries'," Dr Prakit said.
Opponents exposed
"These foreign companies are trying to block the tobacco control law and many organizations in Thailand obviously receive financial support from international and giant cigarette companies."
Dr Prakit also said that there were ongoing attempts to prevent the law. They come mainly from three groups. The first group is the Thai Tobacco Trade Association (TTTA), most members of which are tobacco retailers. The second group is the Thai Tobacco Growers, Curers and Dealers Association of tobacco growers. The last one is Thailand Tobacco Monopoly.
The first two groups deserve close watch because behind them are international and large-scaled cigarette companies that are under strict control in their motherland, the United States. They are trying to market their products in developing countries instead. A global cigarette company declared its product prices unrealistically low to avoid customs duty in order to set their prices cheap in Thailand.
"Retailers and tobacco growers" are on the front line
Public hearings saw two main groups ready to help cigarette companies oppose the tobacco control bill. The first group gathers the tobacco growers who fear that the new law will increasingly obstruct cigarette sales and thus will affect them eventually. The other group consists of the retailers who are defying a ban on single cigarette sales. The new law will facilitate the enforcement of the ban.
Regarding tobacco growers' fear, Dr Prakit said the concern was unnecessarily serious. Statistics have shown that despite strict control, the number of smokers drops slightly. The World Health Organization (WHO) predicts that the number of smokers will increase from 1.3 billion to 1.6 billion in the near future and the number is quite high. Therefore, even if the new law is passed, the incomes of tobacco growers will not drop significantly.
Regarding retailers, Dr Prakit said that young people usually bought single cigarettes and they formed only 10% of all customers. The ban on single cigarette sales will protect the health of not only the young but also low-income earners. Many people at working ages buy single cigarettes and most of them are the poor grass roots.
"If you obey the law by refusing to sell cigarettes to the young aged under 18, your incomes will drop by only 10%. For the adults who like to buy single cigarettes, do not forget that they are useless addictive substances. Do you know that more than 1 million poor people who earn 2,094 baht a month on average must spend over 1,000 baht on cigarettes every month? I would like to ask if we will let this continue," said the secretary-general of the Action on Smoking and Health Foundation.
Global awareness
Cigarettes ruin public health and cost the government greatly for treatment. Smokers cannot work at their full capabilities because they must suffer from the illnesses that result from smoking including cancer, lung disease and heart disease. The governments of many countries have employed measures particularly to control tobacco businesses. The countries that take serious actions include Australia and Finland. They even aim to be countries free of smoking.
"Of 10 children who are addicted to smoking, only three can quit but only when they are over 40 years old. The other seven will continue to smoke until they die. Over 50,000 people who fall ill because of tobacco die before the age of 60. If we depend only on treatment, not on prevention, the National Health Security Office will carry very heavy burdens. This law includes punishment on the property supervisors or owners who tolerate smokers in their places where smoking is prohibited," Dr Prakit concluded. Dangers from tobacco are main causes of human death. The smokers who are alive mostly suffer from chronic diseases. This means considerable economic losses because the government must spend heavily on the treatment of the patients. The countries that let tobacco businesses expand conveniently and easily will be full of patients who are both smokers and non-smokers who breathe in secondhand smoke.
Eventually there will be too many ailing people in such countries and it will be difficult for them to save money for development projects.
The tobacco control bill consists of nine chapters and 80 sections. It focuses on five areas.
1. The minimum age of cigarette buyers increases from 18 to 20.
2. Easy cigarette sales channels that might easily attract the young are prohibited. They include sales with vending machines, online sales, street vending and sales with discounts or giveaways.
3. It bans the sales of single cigarettes.
4. Cigarette sales are prohibited in specified places including schools, religious places and public service facilities.
5. Cigarette-related names, marks and corporate social responsibility (CSR) activities are banned.
Punishment on smoking in public places is intensified from a fine of 2,000 to 5,000 baht. The organizers of such banned CSR activities are liable to up to one year in jail and/or a fine of up to 500,000 baht as well as a daily fine of up to 50,000 baht.
Source : Naewna Newspaper's September 14, 2012 edition
Photo source : http://www.law.georgetown.edu/ accessed on September 23, 2012