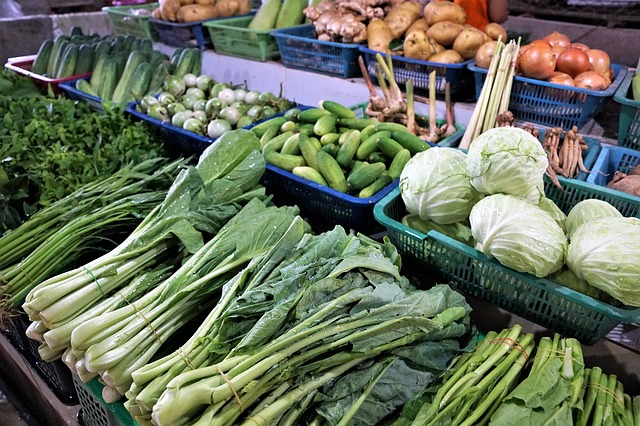 ACADEMICS yesterday urged the government to ban the chemical paraquat in Thailand as it has been scientifically linked to sickness, food contamination and problems with child development.
Source : national March 22, 2018  By PRATCH RUJIVANAROM , THE NATION
Photo Credit : https://pixabay.com/en/users/strecosa-124319/
During a seminar at the National Health Commission Office, academics cited research that had proved paraquat is a health threat to farmers and consumers, while a representative from the Agriculture Department raised concerns over the economic impact of a ban. Paraquat is a widely used herbicide in the agricultural sector in Thailand.
Although it is favoured for its efficiency in killing weeds and reducing the costs of farming, concerns are rising over its danger to health and the environment.
Pornpimol Kongtip, a lecturer at the Faculty of Public Health Mahidol University, said she had studied 113 volunteer pregnant women in Amnat Charoen, Kanchanaburi and Nakhon Sawan, from 2011 to 2012, who had been exposed to the herbicides glyphosate and paraquat. She said the chemicals were absorbed into the bodies of both mother and infant, raising health concerns, especially about the impact to the development of children.
Pornpimol added that her study indicated pregnant women who were farmers, lived in farming families or lived close to farmland tended to have higher chancesof being exposed to herbicides and transmit chemicals to their children through the umbilical cord.
"The study has found that the farmers have a six times higher risk of exposure to paraquat," she said.
"There is no research to prove the clear impacts of paraquat on the infant's health and physical development, but there is a study on the impact of paraquat in mouse foetuses, which showed that exposure to the chemical can lead to developmental retardation of the foetal skeleton."
Puangrat Kajitvichyanukul, a researcher at the Faculty of Engineering Naresuan University, said paraquat was very easily absorbed into the earth and because of continuous farming land became saturated with the chemical, which eventually ended up in humans through the food chain.
"There are many academic studies that confirm the desorption of paraquat by water and there are already findings of paraquat contamination in many varieties of food, such as in beer, olive oil and rice," Puangrat said. She said her study in Nan and Nong Bua Lamphu provinces had found high concentrations of paraquat in vegetables and fish in the area.
"I also have found high prevalence of necrotising fasciitis [flesh-eating disease] among farmers in Nong Bua Lamphu, which is associated with the intensive use of paraquat in sugar-cane plantations in the area," she said.
Orapan Srisookwatana, deputy secretary-general of National Health Commission, said it was time that every agency respected people's rights to live in healthy environments and have access to clean and safe food, so the government should ban the use of paraquat.
However, Chanya Maneechote, Senior expert in Weed  Science ,Department of Agriculture argued that the standards of research by Pornpimol and Puangrat were questionable and did not accurately reflect the truth about paraquat.
Chanya said a ban on paraquat would have a major impact on exports of Thai agricultural products, which generate up to Bt1.2 trillion.
In February, the Public Health Ministry, Industry Ministry and Agriculture and Cooperative Ministry agreed to ban paraquat. However, a final decision is to be made by the Hazardous Substance Committee, which is scheduled to rule on the issue next month.