The director of Excise Department, Ministry of Finance, has confirmed the raise of cigarette tax to decrease numbers of smokers, stated Dr Nopporn Cheunklin, Deputy director of Department of Disease Control after the recent consultation.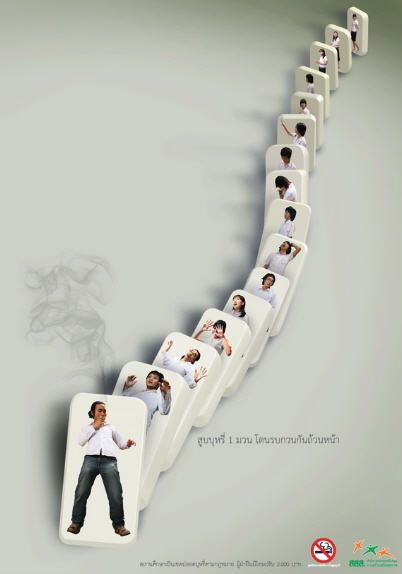 The higher price, the lesser smokers because cigarette is a sensitive product. Department of Disease Control definitely agreed on this measure, although cigarettes cost 70-80 baht or 2.5 US dollars per pack still affordable to the youth. This approach, moreover, is supported by WHO as a part of its campaign to reduce smoking rates.
Regarding the amendment of the Ministry of  Public Health's Announcement which revise No. 12 into No. 15 on rules, procedures and conditions of cigarette labeling for not allowing to use misleading words or phrases on cigarette, cigar, and pipe tobacco pack, pursuant to the Tobacco Products Control Act B.E 2535, it is now in progress.
The old version has banned the use of the words Mild, Medium, Light, Ultralight, Low tar and any similar descriptors. For the new version, persuasive words or phrases describing scents or flavors such as Cool, Ice, Fresh, Mint, etc., as well as information about premium or specially- selected cigarettes  such as Smooth, Natural, special, Genuine are equally banned.
Another amendment is the Ministry of Public Health's Announcement on rules, procedures and conditions of presenting names of toxic and carcinogen ingredients on cigarette packs as the Tobacco Products Control Act B.E 2535 requires cigarette manufacturers to print 10 warning statements on the pack.
The two announcements were submitted and are now awaiting approval from the Cabinet before the regulations are officially effective.
Source
Khaosod dated 23rd  March 2011.