Public health officials and family advocates are pushing for a law to control the marketing of baby milk formula which they blame for a decline in breastfeeding.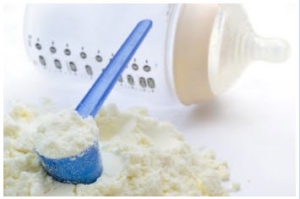 The move received backing from the three-day National Health Assembly which began on 15 December 2010 .  Once the national health commission comes up with a resolution, it will be put to the Cabinet for endorsement and enforced by the related government agencies.
It is hoped a law on nutritional requirements for infants and young children will become a tool to monitor and curb the sales and marketing strategies of milk formula companies.
Nipunporn Voramongkol, chief of the Department of Health's mother and child health unit, said milk formula companies were using all sorts of marketing tactics to persuade mothers to choose milk powder over breastfeeding for newborns and babies aged up to two years.
Dr Nipunpom said breastfeeding wasvital for a child's survival as well as brain and growth development. But it was becoming increasingly rare in Thailand with an estimated 5.4% of the 800,000 babies born each year being breastfed.
Many mothers chose milk formula over breastfeeding on the advice of health staff, she said.
Dr Nipunporn, a paediatrician and a member of the National Health Assembly's secretariat working on the issue, said the excessive consumption of formula milk was driven by a highly competitive market and sophisticated marketing and promotional campaigns.
Formula commercials, complimen¬taw samples and gifts such as pens, coffee mugs, toys and glossy pamphlets with formula logos can be seen everywhere from state and private hospitals, to pharmacies, clinics and department stores.
"The milk formula industry involves a huge business investment and advertising is part of their profit-oriented strategy," said Yupayong Hangchaovan¬ich, secretary-general of the Thai Breas¬tfeeding Centre. "Without legal controls on their marketing strategies, there'sno way health authorities can tackle the industry."
The market for formula and breast- milk substitutes in Thailand is worth about 10 billion baht a year and is growing at a rate of 2% to 5% annually, the Ministry of Commerce's Department of Internal Trade says.
Intensive marketing of infant formula in some Asian countries, including Thai¬land, violates the International Code of Marketing of Breast-Milk Substitutes, he said.
Consumption of the milk formula is believed to be harmful to a child's health and development and could prove costly to parents in the long run, a draft agenda of the National Health Commission, which is organising the assembly, says.
The Food Act was outdated and could not be used to regulate the marketing of infant formula and other related baby food products.
Dr Yupayong, an obstetrician and gynaecologist, said he was confident the push for a law to control baby formula marketing would be adopted during the three-day conference.
The Department of Health would spearhead the drafting of
Source:
Apiradee Treerutkuarkul, Bangkok Post 16 December 2010