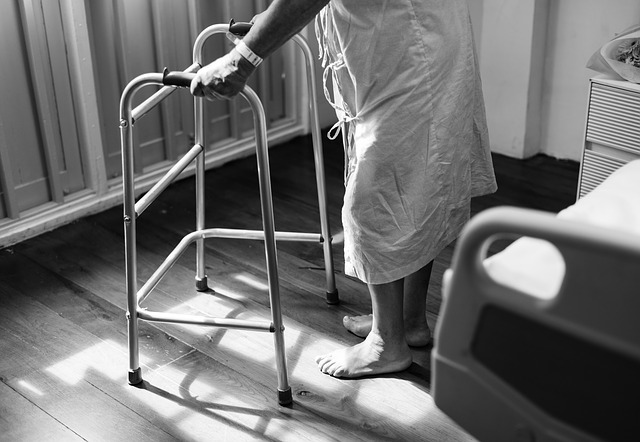 Five organisations to introduce standard in patient care as 450,000 Thai people die yearly and half of them pass away at hospitals
Source: http://www.bangkokbiznews.com/news/detail/799947      
Credit photo https://pixabay.com/en/people-adult-indoors-care-diagnose-3167294/
Five governmental and academic organisations signed a memorandum of understanding (MOU) to define palliative care services in Thailand. The movement responds to its ageing society and the increasing number of patients suffering chronic diseases. The organisations are confident that the collaboration will improve the quality of hospice care and they will propose the National Health Commission and the Ministry of Public Health announce the operational definitions of palliative services for implementation at nationwide hospitals and expand three medical treatment funds to cover the services.
The MOU was signed on April 25, 2018, for the five organizations to create the operational definitions of words related to palliative care in Thailand. The five organizations are the National Health Commission Office (NHCO), the Faculty of Medicine at Chiang Mai University, the Department of Medical Services under the Ministry of Public Health, the Health Systems Research Institute (HSRI), and the Thai Palliative Care Society.
Dr Poldej Pinprateep, secretary-general of the National Health Commission, said knowledge on palliative care to let patients pass away with human dignity was important and necessary for the Thai society as the numbers of older people and patients suffering chronic diseases were growing. Organizations in health systems have been implementing policies related to palliative care. For example, the National Health Security Office improved the relevant medical welfare and the budget expenditure that support palliative care in communities and the Ministry of Public Health ordered its hospitals to set up units to provide palliative care. However, there have been problems about the policy implementation because there is not a standard definition of words related to palliative care. This has impacts on, for example, legal action, operational regulations, and budget disbursement and audit.
"The NHCO, as a main organization working for health-relat