Health organizations join forces to proactively promote community well-being. They intend to integrate their workforces, mechanisms and resources to develop provincial learning centers with a high hope to improve the quality of life. Communities are recommended to function as centers for health promotion and village-based heath volunteers can take leading roles in the promotion together with relevant organizations.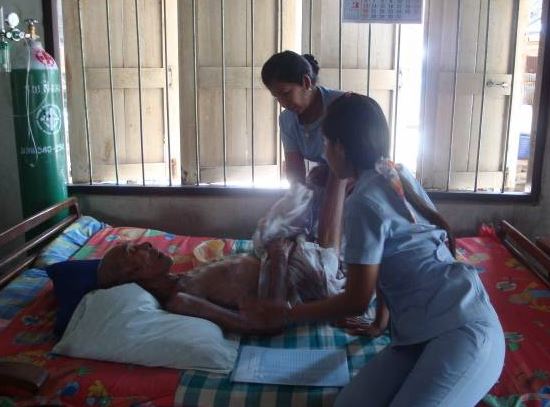 Recently the Ministry of Public Health (MOPH), the National Health Security Office (NHSO), the Thai Health Promotion Foundation (Thaihealth) and the National Health Commission Office (NHCO) organized a workshop on integration for community well-being at Centara Government Complex Hotel & Convention Centre Chaeng Watthana. The workshop was aimed at preparing about six joint tasks of the health organizations including 1) participatory health care for patients with chronic diseases, diabetes and hypertension; 2) the service improvement of community-based nursery schools; 3) the increase in centers for senior citizens' activities in communities; and 4) the development of services system for people with disabilities who are confined to their beds and houses. The workshop was also a forum for local health workers and community representatives to share their problems and obstacles for the effective well-being promotion in the future.
Suthipong Wasusophabon, director of the Department to Support Local Operations of NHCO, said NHCO was an organization that supported the development of healthy public policies in a participatory manner at local levels, especially at the provincial level. It also supports academic work and the network of health assemblies, so that the network at the provincial level can be linked to the national level. It is supporting the application of instruments under the National Health Act B.E. 2550 (2007) including the Statute on the National Health System B.E. 2552 (2009) to guide the activities of communities and assess health impacts at the community level. It is also improving the mechanism of provincial health assemblies so that they can take actions systematically and continuously to expand the participatory process of formulating healthy public policies nationwide.
Somporn Chaibangyang, head of Thaihealth's committee on community well-being plans, said the development of the health system that the four organizations were conducting would change the mentalities of villagers. They will become the citizens of a democratic society who will be aware of problems in the society and feel their ownership of their communities and public policies. Workers of the organizations must shift from individual work to teamwork and have community dwellers as target. The workers have to convince community dwellers that they own policies. Then villagers will plan and take actions by themselves instead of letting governmental organizations lead them. Importantly people, village heads, sub-district chiefs, local administrative organizations and governmental organizations must join forces and this will result in the empowerment of communities.
Dr Prateep Dhanakijcharoen, deputy secretary-general of NHSO, said work integration occurred when Thaihealth and NHSO combined their strong points. Thaihealth uses its learning centers that number over 50 and have almost 2,000 networks nationwide while NHSO is implementing projects with local organizations nationwide and operating funds worth 3 billion baht per year at more than 7,000 locations. Information on the services of NHSO that implements projects with local organizations can be used to develop one learning center per province and such learning centers can focus on child development, the elderly, people with disabilities and non-communicable diseases.
Miss Suthathip Chantharak of the Department of Health Service Support under MOPH said that all organizations must combine their strong points and solve their weak points. Regarding its strong points, MOPH had mechanisms at the provincial level, especially slightly over 1 million village-based health volunteers nationwide who could support health promotion. MOPH thus can persuade other ministries including the Ministry of Education and the Ministry of Social Development and Human Security to assist in health promotion. There are also over 50,000 village-based health volunteers who have been trained on health management. Obviously MOPH is able to implement policies but it still lacks instruments like the network of health assemblies that NHCO has developed.
"MOPH needs the capacities of all the organizations to support it. It expects sustainable results, not a short-lived one. Although the movement has not run like a high-speed train, cooperation can lead to achievements in the future," Miss Suthathip said.
Source : RYT9 on June 28, 2013
Phto source: http://happynetwork.org/paper/1498