The delegation of Ministry of Health of Vietnam has visited pioneer health organizations in Thailand during 19 – 26 June 2011. The study visit aimed to exchange experiences and enhance collaboration in strengthening health systems.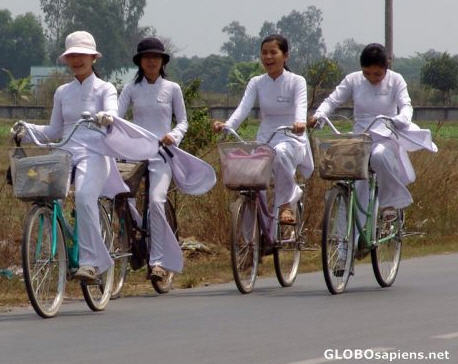 The Vietnamese delegation headed by Assoc. Prof. Nguyen Thi Kim Tien, Vice Minister of Health Ministry had extensive meetings with a variety of health organizations. There are five main topics learned from the study visit as follows:
1. Health System Strategic and Planning: Prior to implement universal coverage scheme (UCS)  in 2001, Thailand had planned to strengthen the Human Resource for Health (HRH), basic infrastructures, and health facilities, in particular local areas. These support the successful implementation of UCS. Thai UCS contributes to equitable access to efficient health services, which are obviously presented by many levels of healthcare services. According to National Health Security Office's information, the Information Technology System assists UCS good management.
2. Human Resource for Health (HRH): Thai Ministry of Public Health (MoPH) implemented more effective programs to retain health professional staffs in rural areas, such as, a compulsory three-year service in rural areas of new medical graduates, an increase of financial incentives for doctors and nurses in remote areas.  In addition, HRH capacity building is an important mechanism, for example, in Mahidol University; there are many postgraduate programs with regard to public health studies, and supports to study abroad.
3. Health Insurance System: About 60 percent of Vietnamese people are covered by Vietnam UCS, whereas, in Thailand, everyone has one's own health insurance; UCS, Social Security Scheme (SSS) or Civil Medical Benefit Scheme (CMBS). The UCS covers over 47 million Thai people.
4. Heath in all Policies: Thailand can raise health issues into the national level. National Health Commission Office works effectively to engage other alliances to collaboratively build healthy public policies through the process of Naitonal Health Assembly. Thai Health Foundation health promotion gives a good example of the collaboration between Ministry of Finance and MoPH on innovative health financing for heaalth promotion called "Sin Tax".
5. Medical Tourism: Medical tourism provides huge revenue to the country. Nowadays, many Vietnamese patients travel to foreign countries, such as, Singapore, Malaysia, Thailand, in order to spend money for their advanced technologies and renowned facilitations of medical services. According to this, Vietnam plans to invest in medical tourism and establish its own high standard of private hospital by gathering many medical experts and those advanced technologies, supposedly attracting both domestic and international patients.
At the debriefing session on 26 June 2011, Ms. Tien expressed her appreciation for the efficiency of Thai health systems and expected the future collaboration with Thailand in  support of health care system development. Ministry of Health of  Vietnam plans to expand the universal health coverage services to cover over 70 percentage of the total population by 2014.
Source: Summary report provided by IHPP
Photo Source: Globalsapiens.net