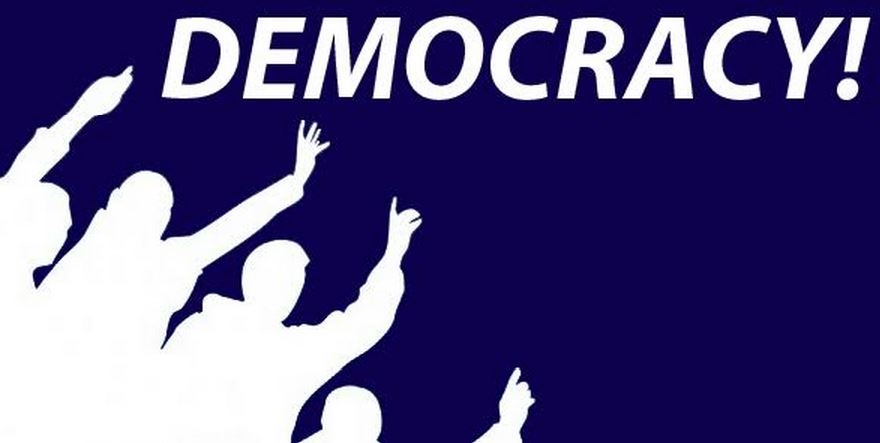 A three-day discussion was organized on the occasion of the 9th anniversary of the National Health Commission Office. Representatives of 11 social and health organizations were invited to discuss the reform of health systems and democracy. On the first day of the meeting, participants discussed the reform of health systems, life and democracy awareness. They agreed that health assemblies will lead to a new chapter of democratic cultures.
Dr. Komatra Chuengsatiansup, director of the Society and Health Institute (SHI), said the reform of health systems were more advanced than that of other systems like educational systems that were struggling with the lack of adequacy and fairness. Health systems already left such issues far behind and have included participation through health charters, health impact assessment and health assemblies.
Health system reform is a political activity that allows people to express opinions, have discussions and reach agreements in the form of health assemblies. The key is to make participants respect different stances and thus this results in deliberative democracy which is not common in Thailand.
"Health assemblies are important. Previously ministries and departments initiated new laws and proposed them to the cabinet. With health assemblies, we do not need a ministry. People like us can propose a bill. A health assembly can then reach a resolution to back a useful bill proposal and send it to the cabinet. By this means, citizens can initiate the process that leads to the passage of a law."
Public participation produces the following benefits. Firstly, endorsed policies are legitimate because stakeholders have formulated, pushed for and take responsibility for them. Secondly, the policies that are developed on public service mind will encourage general people to collectively carry out activities for the public interest. Thirdly, people with different opinions, interests and political standpoints will respect one another. Fourthly, people will be familiar with basing policies on serious discussions and facts.
Anek Laothamatas, a member of the National Legislative Assembly and the rector of the College of Government at Rangsit University, said the progress of democracy depended on the quality of people. To develop democracy, people must stop paying attention to elections, representatives, leaders and political parties. They must feel the ownership and right to the exploitation of policies and resources.
"What health assemblies do represents deliberative democracy. In my opinion, the culture of democracy is not created at school or in a classroom but is produced at work and people must listen to and respect others' opinions and also adjust their thoughts at a certain extent. If this is in practice, there will be a highly valuable democracy. But Thailand has not made much progress on this."
He considers health assemblies as a very effective tool to develop a democratic culture and said that good health policies must be beneficial to society. He cited that anti-smoking campaigns were not a state policy or law but attempts to build public awareness.
However, he noted that the policies that health assemblies proposed to the government yearly might become traps. He suggested they be also promoted as social policies and guidelines. He also pointed to the importance of power decentralization. He recommended that concerned parties find ways to have health assemblies increasingly decentralize their power and roles to localities.
Dr. Poldej Pinprateep, another member of the National Legislative Assembly, said the reform of health systems was an important element of the development of democracy and a main factor leading to the national reform.
He viewed that democracy, civil society and good governance were connected. He agreed that health reform involves political processes and activities as well as social operations simultaneously. Therefore, health and political reform is creating a new outcome, "the reform of political quality" which is the development of awareness on politics and citizenship.
He sees the four main processes of health reform that will lead to the development of democratic awareness. Firstly, organization and participation in brainstorming, actions and solution are the first and strongest foundation in localities and provinces. This can take shape through the establishment of people's and communities' organizations at the grass roots level.
Secondly, non-governmental organizations, communities' organizations, networks, associations, and groups of middle-class people work out public policies at local and national levels. Thirdly, groups of people's politics from business and social sectors follow up political developments and check the government's exercise of power. Fourthly, consumer protection is growing rapidly and quickly and significantly promoting the roles of citizens. No matter what the constitution is like, the four processes will continue.
"Citizens can initiate the process that leads to the passage of a law." – Komatra Chuengsatiansup.
Source: Thanisa Tanticharoen,  Krungthepturakij's June 12, 2015 edition
Photo source: http://5pillarsuk.com/