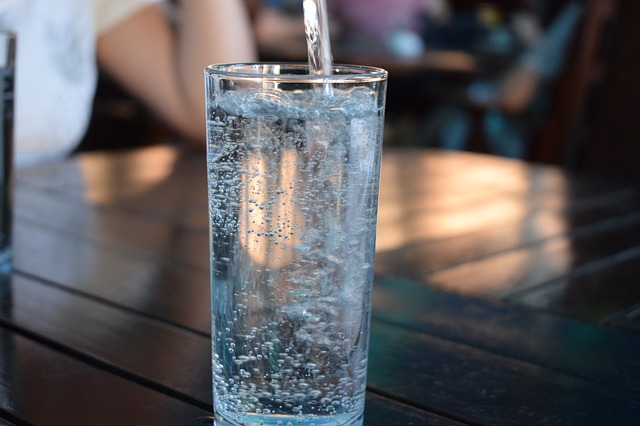 A health network launch campaign "stop substandard water vending machines" in Bangkok.
Source : National Health Commission Office (NHCO) Thailand 
Photo credit : https://pixabay.com/en/users/ExplorerBob-3093227/ 
A health network plans a large-scaled campaign to attach labels to substandard water vending machines in Bangkok to draw public attention to the quality of drinking water available through vending machines. The planned campaign responds to the finding that most water vending machines are illegal and are not maintained. They may have long-term impacts on public health.
On March 8, the National Health Commission Office (NHCO), the Foundation for Consumers (FFC) and partners organized a meeting to discuss the implementation of a Thailand National Health Assembly (NHA) resolution on "safe drinking water for people" at Century Park Hotel Bangkok Thailand. Representatives of the government sector, the civil sector and residents in Bangkok attended the session.
Assoc Prof Jiraporn Limpananont, vice chair of a sub-committee on the NHA Resolution Follow-up and Drive on social issued, said safe drinking water was a NHA resolution of the 9th National Health Assembly in 2016. Water vending machines are mushrooming in Bangkok while there are not enough operations to maintain all of them and ensure their quality. This concerns especially the replacement of filters to guarantee safe water. Many water vending machines have been installed in communities without a license and are substandard. They may have long-term impacts on people's health.
Participants in the meeting agreed to raise the issue in a meeting of  participatory health region (Bangkok zone) chaired by the Bangkok governor on May. The meeting will gather representatives of all concerned parties. The meeting conclusion is expected to lead to policies to solve the problem. The management of all 50 district offices in Bangkok will be asked to tackle illegal water vending machines. The Thai Industrial Standards Institute (TISI) will be asked to introduce as soon as possible a compulsory standard requiring all water vending machines to have alarm devices to give signals when their filters must be replaced.
"We want to prompt society and governmental organizations to seriously solve the problem and to warn all parties that there are so many illegal water vending machines in Bangkok," Assoc Prof Jiraporn said.
Saree Aongsomwang, secretary-general of the Foundation for Consumers, said about 90% of water vending machines installed in communities were not licensed and did not meet a safety standard. The problem has existed for decades. If it continues, all water vending machines will be illegal. The foundation is monitoring the work of related organizations, especially all the 50 district offices in Bangkok which are close to communities and have supervisory responsibilities. The Department of Internal Trade will be asked to control the prices of water from vending machines in compliance with Sustainable Development Goals (SDGs) of the United Nations.
A representative of the Department of Health reported that a ministerial regulation on the standard of drinking water in Thailand was being drafted. It will be introduced to provincial health committees that will in turn prompt local administrative organizations to issue rules to set the safety standard of local water vending machines.
Orapan Srisookwatana, deputy secretary-general of the National Health Commission, said NHCO would ask the Health Department of the Bangkok Metropolitan Administration, that was duty-bound to control the quality of water vending machines and was a member in a participatory health region (Bangkok zone), to liaise with central and local parties for effectiveness. The task will begin with the attachment of labels to show substandard water vending machines in Bangkok where concerned parties are cooperative. The task may expand to other provinces later.
In the meeting, the Foundation for Consumers reported that a research in 2015 found 855 water vending machines in Bangkok and only three operators had licences. Most machines did not show a date of filter replacement. A survey in 2016 found that the problem was rarely solved.