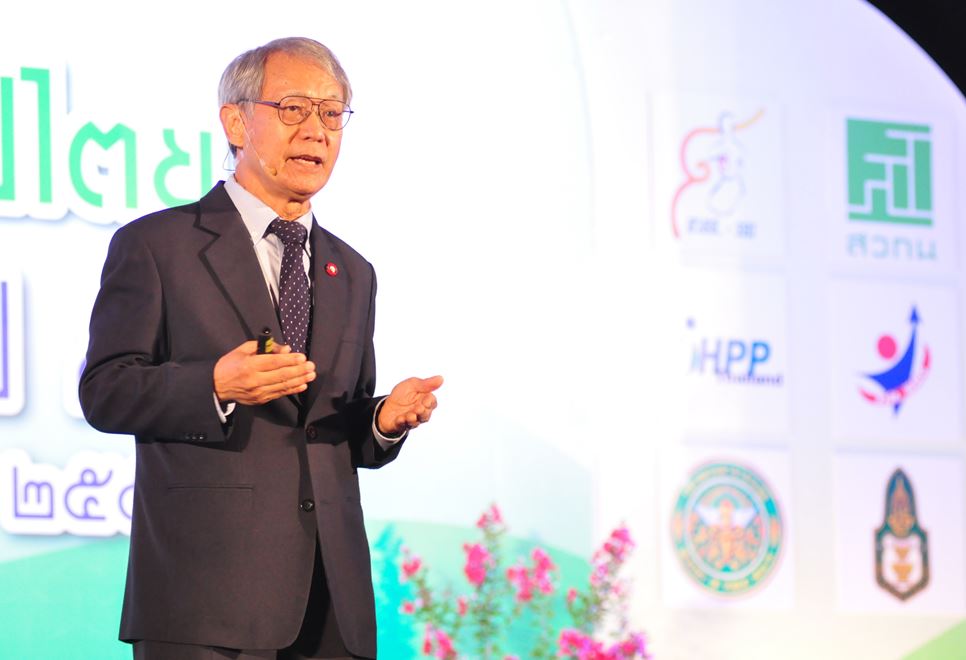 In the three-day forum titled "Health System and Democratic Conscious Reform", more than 1,000 representatives of public and private sectors discussed topics related to health systems reform and participatory democracy.
The 2007 National Health Act was the big transformation in the national health systems. It changed the previous paradigm, in which health was viewed as an individual matter, to see more community participation in medicine as well as involvement from all sectors of the society, Yongyuth said.
The National Health Act has had an unexpected influence on the community – raising awareness of democracy and leading to more public participation in the political arena, Deputy Prime Minister Yongyuth Yuthavong told a forum at Impact Forum Muang Thong Thani yesterday

"Thailand's health systems reform has been developing for more than two decades. The latest change transformed medical care focus from curing sickness to concentrate on people's physical and mental well being.This new move raised the importance of co-operation among all sectors of society," he said.
"[Health systems] now concentrates first on preventive medical care so that we take better care of ourselves – and cure any sickness afterwards. This is how developed countries, such as the United Kingdom, practice their health systems," he added.
He said the new health systems strategy aimed for public involvement in the health policy through three methods: the National Health Statute, the National Health Assembly and the Health Impact Assessment that allowed everyone to be the "owner of the national health systems".
"Participation in these methods fosters democratic consciousness among the people via health systems reform," he added.
This claim was supported by Mongkol na Songkhla, former public health minister and chairman of this academic forum. He said that every part of society could be involved in the public health policy-making process under the National Health Act. "The health systems reform raised awareness among the public to take part in policy-making. It also coincided with the national transformation from representative democracy to participatory democracy," Mongkol said.
Yongyuth said the government helped this effort by decreasing the disparity in access to medical care, supporting the disadvantages in society and empowering communities through sufficiency-economy projects.
Source: Partch Rujivanarom, The Nation on June 11, 2015 
Photo source: National Health Commission Office