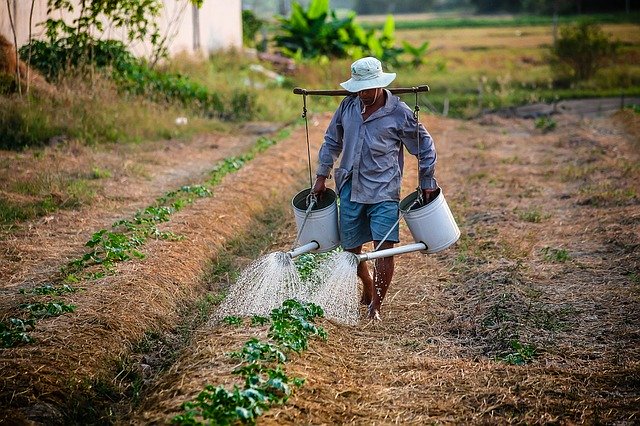 Key tasks after the COVID-19 crisis
Image by Qui Nguyen Khac from Pixabay
Source: Global Collaboration Unit, National Health Commission Office (NHCO) global@nationalhealth.or.th
Many countries have eased their lockdowns which was imposed to curb COVID-19. Some countries have done so because the numbers of their active COVID-19 cases are declining. Other countries relax restrictions to relieve their economic problems. Thailand is also resuming business and activities while urging its people to seriously protect themselves from the disease  and to prevent it from spreading again. Currently, Thailand has no domestic transmission of COVID-19 and the new confirmed cases are Thai who returned from aboard in quarantine places.
            It is time for two areas of work – disease control and rehabilitation of the national economy and the life of people – will work in harmony.  Many people especially from the grass root level have been in deep troubles for nearly two months due to business/activity lockdowns.
           

"The exchange of success stories is a good mechanism. Importantly lessons learned must be applied for various purposes. COVID-19 has proved that participation, common understanding and shared goals are the key to survive the crisis,"

Deputy Public Health Minister of Thailand Dr. Sathit Pitutecha said in the meeting of the National Health Commission on May 15, 2020.
            The meeting approved a proposal to further implement the "Synergy of Active Citizens to Support Country against COVID-19" programme that the National Health Commission Office (NHCO, Thailand) has been coordinating with partners. All partners have made progress in the implementation which results in nationwide public awareness and participation. Volunteers, people's networks, councils of community organisations, local administrative organisations and local authorities in sub-districts, communities and villages have jointly worked out measures for people and communities to implement to boost the efficiency of government measures to cope with the COVID-19 pandemic.
            Disease control is successful because "people" in all sectors and areas have participated in creating social measures by themselves. This is the 'horizontal work' that has been done well along with clear instructions or 'vertical work' from the government.
            Transition from the pandemic to the rehabilitation of people's life, careers and income is difficult but not too difficult for active citizens nationwide.
           

Surin province in the northeast of Thailand is an interesting example

. Surin governor Kraisorn Kongchalad together with many parties set a 90-day course of action for Surin people to survive the COVID-19 crisis. The Council of Surin People, consisting of civil society organizations and non-governmental organizations, brainstormed to seek solutions on COVID-19 impact and proposed recommendations to the provincial governor. The recommendations were built on five areas of current actions that the Council of Surin People has been implementing, namely 1) organic farming; 2) food safety; 3) the management of soil, water, forests and energy; 4) the reduction of health risks; and 5) the rights and empowerment of people networks.
            The provincial governor finally agreed on the recommendations as follows
           

1) A standard and reliable database

should be created to contain information of groups of people, businesses and premises that have been affected by COVID-19 and those that have effectively implemented preventive measures
           

2)

Mechanism for COVID-19 control, prevention and rehabilitatio

n should be set up at two levels. Mechanisms at the sub-district level are for local operation, while a mechanism at the provincial level plays a supervisory role and a resource provider.
           

3)

Health charters of sub-districts should be applied.

The National Health Commission Office (NHCO Thailand) and partners are supporting and promoting the charters in order that communities can create the social measures that can control COVID-19 and suit their own contexts.
           

4)

Organic farming systems

should be comprehensively developed to cover upstream, midstream and downstream elements and enable households and communities to generate income.
           

5)

Community-based food bank

s should be established for food security in communities. Such projects can include urban vegetable gardens and the conservation and management of natural food sources such as community forests and fish habitats.
            The municipality of Khok Chan sub-district in Uthumphon Phisai district of Si Sa Ket province is another area where a health charter was formulated to seriously handle COVID-19. Miss Urai Prongjit, assistant mayor of Khok Chan said local communities had reached agreements on other issues such as narcotic problems but they had not had an agreement to cope with a pandemic and had never used a 'health charter'. After the municipality had received a consultation's guideline and a letter seeking cooperation, the municipality swiftly organised consultative meetings to develop the health charter because the guideline was "clear, simple and practical".  The municipality brainstormed ideas and measures to control and prevent COVID-19 for its jurisdiction within a few days. It also formed a COVID-19 control committee that gathered representatives of all local stakeholders.
            The committee is duty-bound to report at-risk groups in each village, visit people of the risk groups, give them moral support and follow them up throughout their quarantine. Committee members also screen people for illness when there are traditional activities. Besides, they give warnings when there is an argument or violation related to their health charter. The committee also initiates projects that will seek financial support from funds available in the locality, especially local health funds. The health charter contains guidelines for individuals and families, the management of public areas and organisations, environmental conservation, the disposal of infectious waste, care for vulnerable groups, guidelines for activities and traditional festivals etc.
            These are some examples of preventive and post-COVID-19 rehabilitative work at the local level. For other provinces, their governors and the Department of Local Administration, under the ministry of interior, Thailand wrote to all local administrative organisations and urged them to join forces to implement the "Synergy of Active Citizens to Support Country against COVID-19" programme.
            

"This crisis is persistent and has social and economic impacts. From now on rehabilitation deserves more attention. Local networks will play important roles in introducing measures for health care and the improvement of people's quality of life after the relaxation of restrictive measures. Public participation will gradually strengthen communities and their own management will steadily improve. Experiences in fight against COVID-19 will lead communities to reach agreements on responses to future disasters and outbreaks. There will be experiences, management systems and trust between the government sector and local people,"

 Dr. Prateep Dhanakijcharoen, secretary-general of the National Health Commission, concluded.