'Evergreening' patents protect big producers.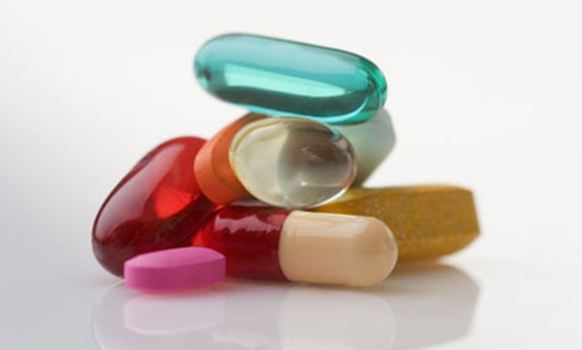 The Health Systems Research Institute has urged the Department of Intellectual Property to amend the Patents Act and application process to pave the way for greater access to medicines.Of the 2,034 patents granted during the past decade, 1,960 were categorised as "evergreening patents", meaning that the patent holders _ typically large, multinational drug companies _ applied for new patents by making only minor changes to formulas.
The strategy allows them to keep an existing patent in play for much longer. Most patent applications ranged from medical use claims, (patents which cover the way a drug treats a particular ailment), medicinal formulations for drugs such as tablets, capsules and ointments, and the use and selection of chemicals or pharmaceutical compounds in drugs, among others, said a study by the institute's drug system research group.
The study also found that most of the patent holders in Thailand were German, Swiss, Swedish, French, British or American companies. Only 0.5% of patent applications were from Thai companies.
"Evergreening patents is a strategy widely used by multinational pharmaceutical companies to retain profits from popular drugs for as long as possible," said group researcher Nusaraporn Kessomboon, an academic at Khon Kaen University 's faculty of pharmaceutical sciences.
"But this affects public access to affordable medicines as well as domestic research and development." The drug market is dominated by only a few patent holders and this has forced Thais to buy expensive drugs."
Ms Nusaraporn said when an original patent gets close to expiring, many foreign manufacturers will often claim they had to introduce complex or speculative derivative products, which are often only minor changes to the original drugs, in order to produce better results for patients. Aids drug Atazanavir is one example of an evergreening patent. The original patent for the drug was granted in 1997.
The drug company sought an extension of its 2005 patent to protect its place in the HIV/Aids treatment market and then also requested a patent to protect its formulation in 2008. If the evergreening patent is granted, it could extend the validity of the Atazanavir patent to 2028 from 2017, and in the process block attempts by others to manufacture generic versions, said Ms Nusaraporn.
Usawadee Maleewong, a freelance researcher participating in the study, said the next phase of research would look into the impact of evergreening patents on people of various economic means by studying the top 100 kinds of pharmaceuticals, such as cholesterol blockers, glucosamine, diabetes, heart disease and Aids drugs, for example.
The study is expected to be completed by January 2012, she said. Ms Usawadee said her group planned to submit the results to the Department of Intellectual Property to seek ways of protecting Thais from big companies' exploitation of evergreen patents
Source: Apiradee Treerutkuarkul, Bangkok Post dated 6th September 2011 
Photo source: http://o5.com/otc-medicines-that-can-cause-accidental-poisoning/