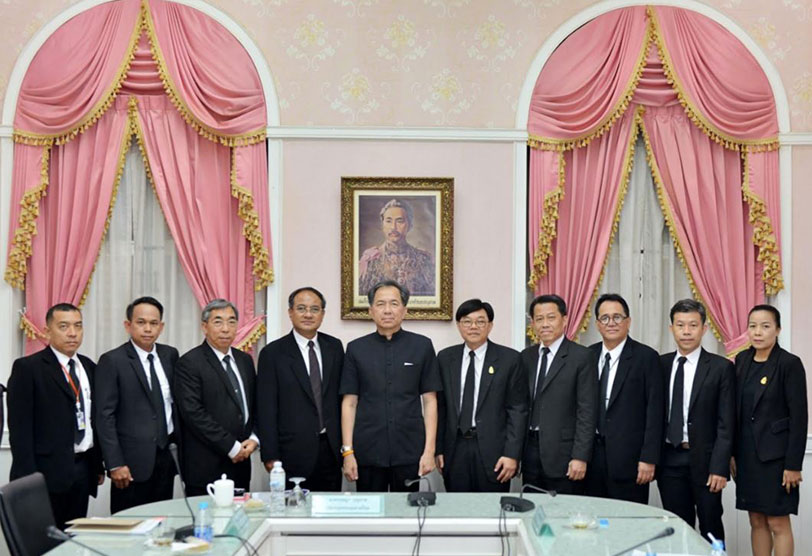 Policymakers of the Ministry of Interior and the National Health Commission Office (NHCO) are coordinating efforts to reduce the risks of public disasters.
Grisda Boonrach, permanent secretary for interior, and Dr. Poldej Pinprateep, secretary-general of the National Health Commission, co-chaired a meeting on public policies on public safety. Participants were NHCO executives and representatives of concerned organisations including the Department of Disaster Prevention and Mitigation and the Department of Local Administration.
In the meeting the NHCO asked the Ministry of Interior to coordinate policies, development guidelines and missions to promote public safety. The meeting discussed four key topics: participatory solutions to traffic accidents, the efficient management of community waste, the management and development of communities and urban areas for public well-being, and local communities' participation in disaster response.
The permanent secretary for interior said the Ministry of Interior was duty-bound to handle public disasters and ensure the safety of people's lives and property. Therefore, it applied local mechanisms to coordinate work related to public safety with relevant organisations. The work included the reduction of risk factors and road safety campaigns with governmental and private organisations and people at local levels.
For waste management, the ministry had an action plan called "Garbage-free Thailand". It focused on the reduction of garbage from its original sources in accordance with the principles of 3Rs and public-private partnership. For disaster response, the ministry actively promoted participation by communities and local people and emphasised risk factors leading to disasters and quick and sustainable rehabilitation.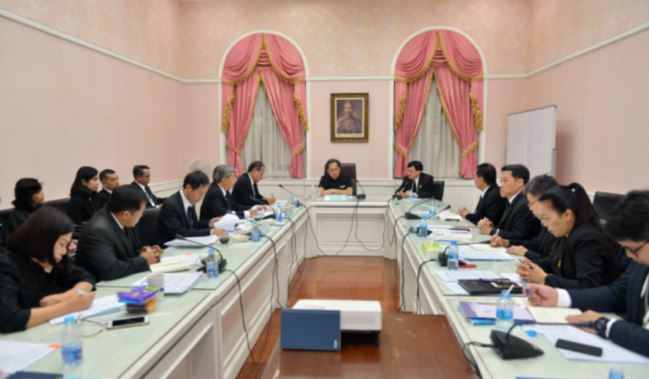 For people's quality of life, the ministry had a policy to improve the residences of the underprivileged, the poor and people with disabilities. Topics raised for discussion in the meeting were important and related to the missions of the ministry. It was ready to cooperate with relevant organisations for effective solutions at local levels, Mr. Grisda said.
At the end of the meeting, the permanent secretary for interior said the Ministry of Interior was ready to use mechanisms at local levels to effectively implement public policies. It would form a working group with the NHCO to support the implementation, he said.
Source: By VOICE TV 21, Sutima Wankaeo, February 28, 2017
Photo source: National Health Commission Office (NHCO)