To support national reform, authorities in Nakhon Pathom province had their first meeting on 3 May 2011, to work out a provincial integration plan for its future. The concerned parties that attended the meeting were Mahidol University, Silpakorn University, provincial health office, a conservation club for the Tha Chin River and Nakhon Pathom, the Nakhon Pathom Youth Council and the president of the Tambon Bang Rakam Administrative Organization. They brainstormed ideas on provincial integration for the sake of national reform.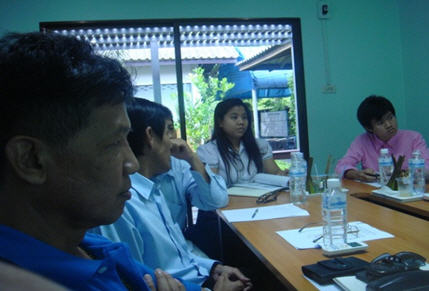 Kannikar Bunteongjit, deputy secretary-general of the National Health Commission, said the Thai Health Promotion Foundation (ThaiHealth), the National Health Security Office (NHSO), the Community Organizations Development Institute (CODI) and the National Health Commission Office (NHCO) were joining forces to support provincial integration for the sake of national reform. The integration will cover information, directions of work, resources and mechanisms. Provincial officials of the organizations are integrating their work and information as follows.
The Nakhon Pathom Public Health Office is trying to complete a plan for the well-being of 15 sub-districts (Tambon) in every district.
The NHCO is supporting the work of the Nakhon Pathom Health Assembly.
The CODI is supporting work at the level of sub-district through the council of community-based organizations and coordinating provincial integration with Nakhon Pathom Rajabhat University. The integration is being piloted in over 40 sub-districts and focusing on the theme of "Buddhamonthon Special Governance Zone".
Thai Health Promotion Foundation is working on people, canals and rice in Khlong Yong district.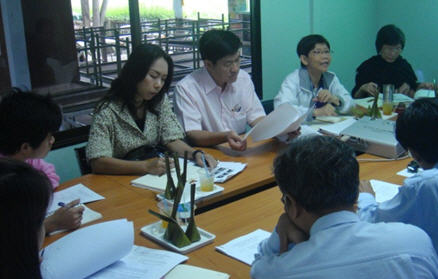 The meeting agreed to form a central mechanism to coordinate the integration and three sub-mechanisms to handle (1) the integration of people, resources and work areas; (2) the management of knowledge and academic activities; and (3) social communication. The mechanisms will ensure unity in the forms and directions of work.
In addition to Nakhon Prathom province, other 6 provinces – Chiang Rai in the north, Trang in the south, Amnart Chareon, Khon Kaen and Loei in the northeast – are gearing up to work out provincial integration to respond the existing and new challenges and plan for their future based on their social capitals and resources
Source: Social Communication Unit, National Health Commission Office of Thailand (NHCO)