A doubling of maternity leave from three months to six months is needed to promote breastfeeding, the National Health Assembly has decided.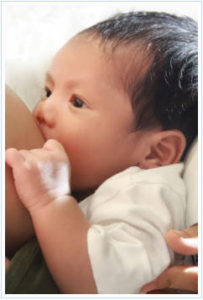 The third annual National Health Assembly (NHA) approved the motion on 17 December 2010 amid concerns about a decline in breastfeeding among Thai women.
The gathering of 1,200-plus health professionals, social policy advocates, politicians and representatives from the public and private sectors will submit its recommendations to the government.
Delegates agreed that the labour law on maternity leave, which allows 90 days of paid leave, fails to encourage mothers to breastfeed their infants, said deputy permanent secretary for public health Siriwat Tiptaradol.
The forum, however, conceded that putting the resolution into practice could be difficult. "Employers may be concerned
about productivity losses if maternity leave is extended," Dr Siriwat said. "They may decide to lay off their women workers, especially after the government has approved an increase in the daily minimum wage."
The meeting agreed that further talks were needed on whether women should be paid while on six months' maternity leave and, if so, how much they should receive.
The Labour Ministry, the Prime Minister's Office and the Comptroller- General's Department will study the proposal to see if the resolution can be put into practice by 2012.
Dr Siriwat said excise tax from imported milk formula should be diverted to establish a fund for promoting breastfeeding.
As few as 5% of the 800,000 babies born every year are breastfed, health figures show. The country ranks 105 out of 109 countries for its breastfeeding rate, according to the private United Children's Fund. Thailand has a lower breastfeeding rate than its neighbours such as Vietnam and Cambodia, while Rawanda the exclusive breastfeeding rate for six months is 88 per cent.
Mother's milk may protected children ailments, while powdered milk may trigger allergies diarrhea, inflammation of mucous membranes, and protein allergy. The public health ministry has found that that about 17,000 Thai children suffer from these diseases each year and it spends Bt80 million on their medical treatment.
The forum also suggested that daycare centres be opened at workplaces and milk banks set up so mothers can express feed their babies during office breaks. Maureen Birmingham, a representative of the World Health Organisation's Thailand office, applauded NHA moves to encourage breastfeeding.
She said they were in line with a WHO recommendation and World Health Assembly resolution to "develop and/or strengthen legislative, regulatory and/or other effective measures to control the marketing of breast-milk substitutes".
Source:
Apiradee Treerutkuarkul, Bangkok Post 17 December 2010 
Duangkamon Sajirawattanakul, The Nation 17 December 2010