Dr Amphon Jindawatthana, secretary-general of the National Health Commission, said the NHC endorsed a report on the health impact assessment (HIA) of a 600-megawatt, coal-fired power plant in Tambon Khao Hin Son locality of Chachoengsao province. The commission views that industries are expanding in Tambon Khao Hin Son area and affecting farmland in the basin of the Khlong Thalad Canal that is a major tributary of the Bang Pakong River. The basin is a potential source of foods for Thai and foreign people and its agricultural products meet the organic farming standard that the European Union recognizes. The area also functions as a reserve of crops that can help other communities in crises. The health impact assessment finds that if the coal-fired power plant is established, it may result in the acid rain that will damage agriculture and cause mercury and heavy metal contamination in food chains and fights for water.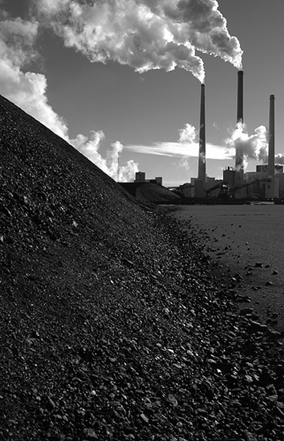 Not a photo of the coal-fired power plant in Tambon Khao Hin Son
Dr Amphon proposes protection for all food-producing areas in Thailand. Any project or activity that has negative impacts on food production and food security should be prohibited in the Khlong Thalad basin. There should be in-depth researches on food-producing areas, attempts to push for their protection, and fair and sustainable water management. The NHC will present the HIA report to concerned organizations namely the Office of the Energy Regulatory Commission of Thailand, the Department of Industrial Works, the Office of Natural Resources and Environmental Policy and Planning, and the Independent Commission on Environment and Health. The NHC assigns the National Health Commission Office to develop mechanisms to solve existing impacts and plan the future of the Khlong Thalad basin together with local communities and local administrative organizations.
Source:  Matichon's July 24, 2012 edition
Picture source : http://www.tcijthai.com/TCIJ/view.php?ids=513