The National Health Commission Office of Thailand (NHCO) proposed that every sector in society must be consulted during trade negotiations, and expressed its admiration to the National Council for Peace and Order (NCPO) for requiring that every international treaty that may affect the security or society must seek approval from the National Legislative Assembly.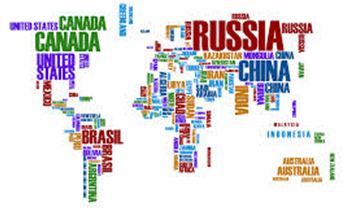 Sirina Pawarolarnwittaya, an NHC member representing the private sector, expressed her admiration that the NCPO sees the importance of the potential effects of free trade negotiations. The 2014 Constitution of Thailand is the first provisional constitution that specifies, in Article 23, that every international agreement that may pose a large-scale impact on the country's economic security or the society must seek approval from the NLA.
NHC secretary-general Dr. Amphon Jindawatthana proposed the guidelines for procedures should allow participation by every sector, before, during and after the negotiation process, in particular through intervention/representation and public hearing, and that all negotiation frameworks must be presented to the NLA for approval in order to ensure thoroughness and minimize future (negative) impacts. The NHCO will subsequently submit these recommendations to the cabinet.
The following are recommendations from the 2013-2014 International Trade and Health Conference regarding the international trade negotiation process which may affect public health policies:
In the international trade arena, the Free Trade Agreement (FTA) is considered a tool for economic development and reform supporting national sustainability, but it must also take into consideration the various concerns of different stakeholders, and potential impacts on public health and the society.
During negotiations on the Trans-Pacific Partnership (TPP), there must be clear consideration of the direct and indirect impact on public health, since such a trade framework tends to benefit the developed countries.
Regarding the pharmaceutical system, access to drugs and intellectual property protection, there should be support for the Thai researchers and pharmaceutical industry that have a high potential to develop and produce quality drugs, as a way to address the calls by foreign interests to extend the statutory limit of drug patents and maintain their monopoly in the drug market.
Regarding the healthcare service, there must be studies on the costs, readiness and potential impact from the Medical Hub policy, as well as logistic planning on the availability of medical personnel as Thailand is becoming an aging society.
Source: Thai PBS News on July 28, 2014
Photo source: http://www.iglobalstores.com/