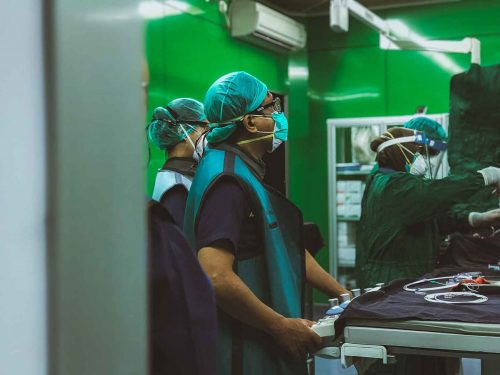 NHCO-ThaiHealth-NHSO discussed with the new Bangkok Governor on supporting the 214 policies to upgrade the primary health system in Bangkok
Photo by Irwan iwe on Unsplash
NHCO-ThaiHealth-NHSO joined a discussion with the new Bangkok governor, aiming to support and develop the policy, upgrading the primary health system of the urban people on the basis of work-cost-tools of the existing network partners. 
Executives from the National Health Commission Office (NHCO), together with health  agencies such as the National Health Security Office (NHSO), Thai Health Promotion Foundation (ThaiHealth), attended a meeting with Mr. Chadchart Sittipunt, Governor of Bangkok (BMA) on 31 May 2022 to discuss on upgrading of primary health system in a big city like Bangkok, Thailand. And the meeting emphasized 2 main goals wich will upgrade and organize a heath system for people in Bangkok
Support a mechanism on further development of the Governor's 214 policies, which aims at creating good health in all facets, whether physical dimension or health promotion systems, for all people in Bangkok.

Building a public participation through the Bangkok Health Assembly (BHA), which is a central platform to develop public issues into action and a process of analyzing gaps for constructive cooperation. It also involves with health charters and community agreement, which some areas already used as a framework for living together. This participation also aims to work with a district health fund to allowcate budget for support community mechanisms and drive community issues
Dr. Prateep Dhanakijcharoen,  Secretary-General of National Health Commission, Thailand, stated that, currently, it lands an important opportunity to consolidate participation, starting from a health issue which already had mechanisms and working networks at the local level. It needs to figure out what to do to achieve more concrete results and expand the term 'good health' to cover entire Bangkok. This mission requires collaboration from various networks on knowledge, processes, tools and budget.
Dr Jadej Thammathataree Secretary-general of the National Health Security Office (NHSO), said that NHSO cannot allocate budget (top-up subsidy budget) from the health security fund which has morethan 500 million baht to BMA because small number of submitted proposals and proposals had unclear road map and public benefit.
"Currently, there are more than 1,140 million baht in the Bangkok Health Security Fund. We should take this opportunity to create participation and determine the direction so that the social sector mechanism can write a proposal to request this fund for further implementation at the local level," said Dr. Jadet.
Meanwhile, Dr.Supreeda Adulyanon, Thai Health Promotion Fondation Manager (ThaiHealth), said that ThaiHealth has already worked on health risk factors at the local level. They can sponsor activities and encourage people in Bangkok to have good health and build immunity, as well as being ready to support the extensive policy of the Governor.
Mr. Chadchart Sittipunt, The New Governor of Bangkok, said that from his walking survey and study for more than 2 years during election campaig , he found that Bangkok problems is a recurring problem. And only the governor's policies is not enough but require collaboration and help from people who can think together, do together and make decisions together to bring the change.
"The Governor has administrative powers. However, people are responsible for following up and driving the ongoing work to ensure its effectiveness. This time is thus a good opportunity to build participation in Bangkok and the 214 Policies may probably be flexible in terms of number, that is, it can be up to 300-400 items, if requested by people. We need to turn Bangkok into a livable city for everyone," Mr. Chadchart said.
Incidentally, the over 80 organizations under the Wake up Bangkok! Network are a form of participatory public policy development process which is considered an innovation in people's politics arising from diversity. The key agencies include Thai PBS, NHCO, which recognize the importance and are developing linkages so that such the network aligns with a working model that supports, monitors and contributes to the policy of the Bangkok Governor and turn Bangkok into a livable city for everyone.
Date: 1 June 2022
Source: Health Station, National Health Commission Office