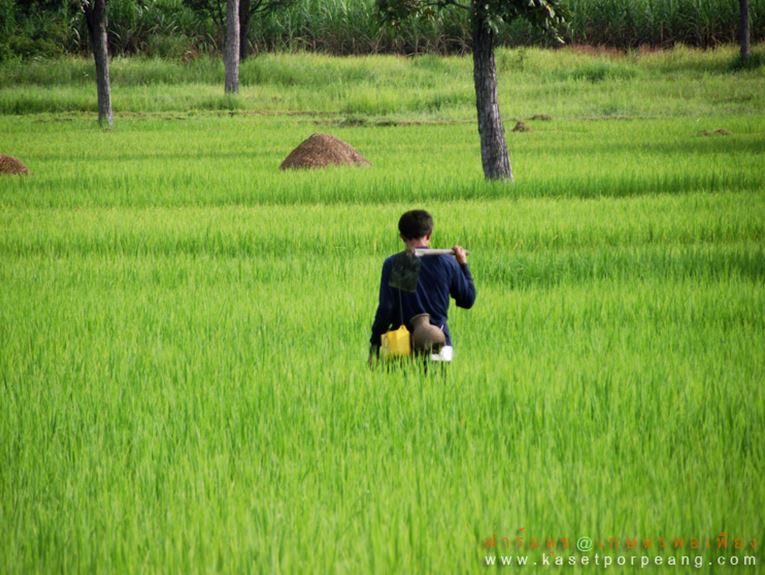 The National Health Commission Office and the King Prajadhipok's Institute organized the second round of "Citizen Dialogue" at Grand Hill Resort & Spa Hotel in Nakhon Sawan province on January 26 and 27 as part of the review of the National Statute on National Health Systems. About 100 people selected at random from the lower northern provinces of Kamphaeng Phet, Nakhon Sawan, Phichit and Uthai Thani attended the discussion.
Participants were asked to do questionnaires before and after the dialogue to find out of if and how the session changed the attitudes and understanding of target groups. They were asked how they would like Thai health systems to be in the future, why the systems should become so, how such future health systems could be developed, who should take part in the development and what they should do to realize that. The question words, what and why, were used primarily in the questionnaires which resulted in thoughts about the future of Thailand.
The dialogue concluded that the ideal health systems that people truly desire consists of the followings. Regarding the use of chemicals, the government will require farmers to use organic substances instead of health-hazardous chemicals. Regarding welfare, the government will offer a monthly allowance of at least 2,000 baht to each old person and a person with disability so that they can survive without being a burden of their children or grandchildren. Regarding narcotics, authorities will actively fight against them in villages and communities to make neighborhoods free of drug. For health promotion, a law will be passed to enable people to take good care of their health and receive standard health services. Medical treatment for people holding gold care cards, social security members and government officials will be integrated so that all people will be treated with the same standard. Medical personnel will be knowledgeable and have modern instruments. Village-based health volunteers will have enough knowledge to educate people. The government will provide remote communities with primary health care knowledge as well as adequate ambulances and efficient rescue workers that can swiftly help patients. There will be funds to send qualified young people to higher education so that they can develop their localities after graduation. Regarding population, the government will educate children and juveniles on safe sex to prevent unwanted pregnancy.
These are to cope with quickly changing situations including political and administrative conflicts and corruption that cause tension and mistrust. Meanwhile, slow policy implementation results in lost opportunities. Income inequality leads to different access to health services and expensive medications. In terms of population and society, Thai people pay more attention to rights and duties. The growing number of old people brings about burdens of caring the elderly and convenient transport facilitates and speeds up epidemics.
When it comes to agriculture and food, seven percent of Thai children are underweight. Large companies monopolize products and cause the problems of expensive products and chemical contamination. Regarding natural resources and the environment, urban and industrial areas are expanding while forest areas are shrinking. This will worsen pollution, water shortage and global warming. In terms of technology, more health technologies are imported and applied. As there are limitations in legal control on technologies, health expenses are increasing. There are problems about inappropriate communications and advertisements about health products. Regarding public health service systems, more people are likely to suffer from obesity and high cholesterol. This requires the improvement of health security in the government sector. Consumer protection organizations must be integrated and national expenses on health services are growing.
The review of the National Health System Charter is aimed at gathering opinions and proposals directly from people. Participants were encouraged to propose effective solutions and develop mutual understanding. The key is to listen carefully, be open, draw lessons from the past, look ahead, and have more than one perspective. All opinions are valuable because they came from representatives of Thai people nationwide.
Source: Banmuang's January 31, 2015 edition
Photo source: http://www.kasetporpeang.com/