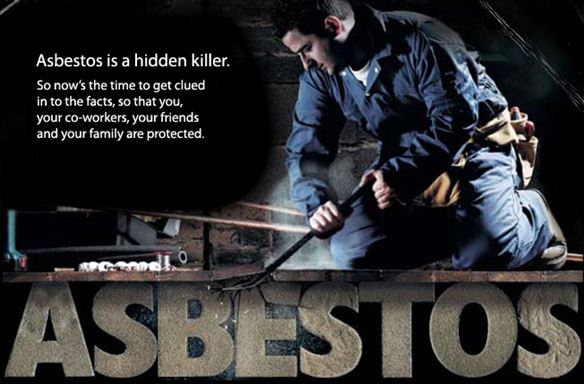 A committee studying the health impacts of asbestos will meet on June 20 to discuss a ban on the use and import of asbestos in accordance with a cabinet resolution in 2011 which is in line with the National Health Assembly's resolution.
A source in the committee said there were attempts to oppose or delay the asbestos ban that the cabinet resolved on April 12, 2011. Opponents are citing that the number of people dying of exposure to asbestos is too small. Actually the collection of the information is inefficient and the incubation period of cancer is about 30 years. The ban is expected to affect giant tile manufacturers.
Nattapon Nattasomboon, director-general of the Department of Industrial Works, said the department proposed that five product items with chrysotile asbestos be banned in 2-5 years. The proposal was submitted to Industry Minister Prasert Boonchaisuk who is expected to forward it to the cabinet in June. Under the proposal, the asbestos will be banned in two years in fiber cement sheets and rubber floor tiles and in five years in brake pads, clutch plates, cement pipes and roof tiles.
"The Department of Industrial Works supports the asbestos ban but there must be a clear plan for its implementation and a grace period. We already studied deadlines for the ban but proponents and opponents still have different opinions. If the cabinet approves the timeframes, I will have concerned agencies take actions immediately. From now on the government should conduct campaigns to raise the public awareness of the health impacts and that will force the private operator to change accordingly," Mr Nattapon said.
Virat Aja-apisit, deputy secretary-general of the Thai Industrial Standards Institute, said if the government bans asbestos, it must revoke the general standards of 10 items of products containing asbestos. The Industrial Products Standard Council will propose a royal decree for the revocation. There are the industrial standards of products to replace asbestos but they are only general standards. To set their compulsory standards, concerned organizations will propose them along with reports on their assessment of the impacts of the products on health, the environment, people, local industries and the national economy.
Source : Naew Na Newspaper on June 19, 2013
Photo source: http://www.hiddenkiller.ca/