3.3.1 Support the implementation of national legislation on health by prioritizing measures to improve public health and reduce risk factors that affect health and cause chronic illnesses through forging partnerships with all relevant sectors.       Including the private sector, local administrative organizations, local communities and public health volunteers, to jointly foster knowledge and understanding and create incentives to stimulate development and healthy behaviours; and encourage the participation of local administrative organizations in the development of medical and public health personnel by granting funds for them to return to work locally.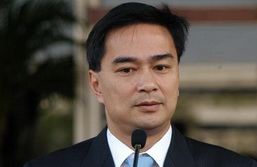 3.3.2 Systematically build disease surveillance, prevention, control, diagnostic and treatment capacities, with the involvement of all relevant sectors, with a view to preventing illnesses and death caused by newly emerging and reoccurring diseases in humans, including new mutated strains, in a timely manner.
3.3.3 Improve the health service system by investing in the development of public health services at all level; elevate health stations into "Health Promoting Hospitals" for each sub-district; develop efficient networks for patient transfers, linking together public and private sectors, in order to ensure public access to the health insurance system with sufficient quality and varied choices, which also covers medical care in participating private hospitals.       3.3.4 Invest in the production and development of medical and public health personnel, while also providing incentives for their career advancement, adjusting rules and regulations so that they receive suitable and just incomes from salaries and other remunerations and improving laws related to the medical profession; distribute medical and public health personnel in accordance with local needs; and invest in the development and linkage of information technology system with a view to providing up-to-date and reliable public health information which can be put to optimal use.       3.3.5 Promote Thailand as an international medical and health care centre by implementing a participatory administrative strategy involving all relevant sectors; share medical resources between the public and private sectors; and improve relevant rules and regulations.
Reference By www.thaigov.go.th