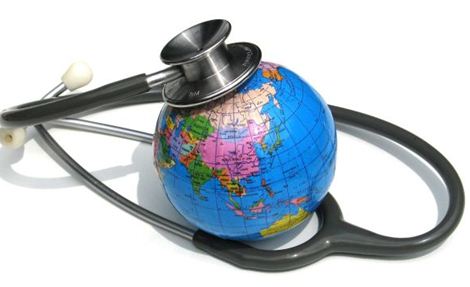 Businesses are bracing themselves for the formation of the ASEAN Economic Community in 2015 and Thailand plans to cash in on medical services upon the trade liberalization.
The country hopes it will become a medical hub of the world.  Wilaiwan Tawitsri, deputy governor for tourism of the Tourism Authority of Thailand (TAT), said the strengths of Thailand were her advanced medical technologies, western and traditional massage expertise, herbs and unparalleled service excellence.
"The number of foreign tourists who visit Thailand for health care is increasing. They have purchasing power and generate large tourism-related incomes for Thailand," Ms Wilaiwan said.
The TAT will organize the "Thailand Medical & Wellness Tourism: Trade FAM Trip 2012" fair from Sept 11 to 14. It will bring buyers from 27 countries to meet the providers of health products and services in Thailand.
Public Health Minister Witthaya Buranasiri said the first-phase medical hub project was successful. In 2011, Thailand generated about 9.78 billion baht from medical services and as many as 2.2 million foreigners sought health services in the country.
The second-phase medical hub project is set for implementation with a budget of 3,131 million baht from 2012 to 2016. It focuses on four areas of businesses: 1) medical treatments including dental services, specialized medical services and long stays for medical treatments; 2) health promotion businesses including massage and spa services; 3) the development of Thai health and herbal products to meet the Good Agricultural and Collection Practices (GACP) of the World Health Organization; and 4) the increase in products related to Thai traditional medicine and alternative medicine and promotion for the nationwide establishment of hospitals specializing in Thai traditional medicine and alternative medicine.
The project has been partly implemented. For example, the stay of foreigners seeking medical services in Thailand has been extended from 30 to 90 days and they do not have to apply for visas in advance. Such visitors also have the right to multiple entries into Thailand in a year.
"Initially the privileges will be available for people from five Arab countries namely the United Arab Emirates, the State of Qatar, the State of Kuwait, the Sultanate of Oman and the Kingdom of Bahrain from late this year," Mr Witthaya said.
In the meantime, Thai hospitals and clinics will be improved to meet the international standard of the Joint Commission International Accreditation (JCIA). The facilities will include one-stop service centers for foreign clients. Such centers will provide simultaneous translators, wards, visa extension services as well as foods and personnel that meet religious requirements.
If the project is successful as planned, it can generate 814 billion baht of national incomes in five years. That means an annual income increase of five percent.
However, the road to become a medical hub is not easy. The government has yet to solve the shortage of doctors. Dr Prasert Prasarttong-Osoth, chief executive officer and president of Bangkok Dusit Medical Services Plc, said the government should lift examinations for licenses to practice medicine or organize the examinations in English to allow foreign doctors or Thai people who graduated overseas to practice medicine in Thailand as the country suffers from shortages of doctors and nurses.
"Many Thai people graduated in medicine overseas and have lived there since their childhood. Their Thai language is not good. They want to return and work in Thailand but they cannot because they do not pass examinations for licenses to practice medicine," Dr Prasert said.
Meanwhile, the government must also clarify whether medical services for Thai people will be affected if Thailand becomes a medical hub.
Jiraporn Limpananont, head of the National Economic and Social Advisory Council's working group on public health and consumer protection concerning services, pointed to the statistics which show that in 2017 Thailand will need 25,000 doctors. There are 14,900 doctors at present. The country will need 7,426 dentists at that time compared with 4,437 existing dentists.
Besides, Thailand will require 7,328 pharmacists compared with 6,994 existing ones, 118,000 registered nurses compared with 100,000 existing ones, 4,130 medical technicians while having 3,135 ones at present, and 4,543 therapists compared with 1,995 existing ones.
Jiraporn is afraid that the medical hub project that is intended to offer medical services will compound the ongoing shortages of medical personnel for local people.
Source: 
Post Today's Aug 4, 2012 edition
Photo source: 
http://www.rsunews.net/index.php/news/detail/362