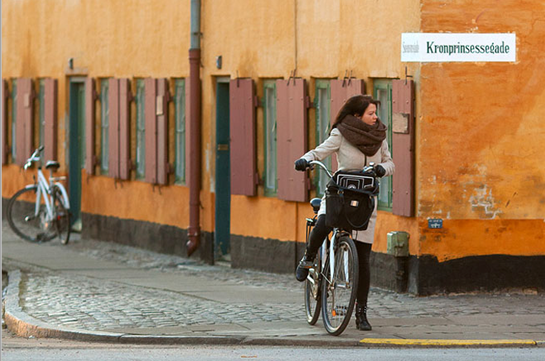 Representatives of the Ministry of Industry and the Thailand Cycling Club signed a memorandum of understanding (MoU) to encourage cooperation to implement a cabinet resolution on the development of systems and structures to promote everyday walking and cycling. The movement receives support from the Thai Health Promotion Foundation (ThaiHealth) and the National Health Commission Office of Thailand.
Witoon Simachokedee, permanent secretary for industry, said the MoU covered academic cooperation to generate support  for the industries of bicycles and assistive technology devices, the dissemination of advice for pedestrians, everyday cyclists and people with disabilities, and support for the manufacturers of walking equipment, bicycles and facilities for commuters with disabilities.
Prof Emeritus Thongchai Phansawat, president of the Thailand Cycling Club, said no organizations seriously gathered figures on bicycle use among Thai people and the club already asked the Office of Transport and Traffic Policy and Planning to collect the data.
From its campaigns for cycling in the past two decades the club found that the number of Thai people using bicycles was soaring by 5-10 times in the past five years. There are the people who cycle fast on long distances and those who pedal slowly on short distances. This results from the growing popularity of cycling worldwide, persistent cycling campaigns by the cycling club and ThaiHealth that make Thai people realize the merits of cycling, the businesspeople who better serve cyclists' demands, and campaigns for bicycle use in communities by local administrative organizations. Ten local administrative organizations are pioneering the campaigns and hundreds of other local administrative organizations are interested in the matter.
"The MoU with the Ministry of Industry will lead to the formation of a working group to improve the standard of bicycles in Thailand. The latest standard that is in effect was issued 40 years ago, so it is outdated. Standard improvement will result in the bicycles that are safe for users. At present, cheap bicycles are imported but they are substandard. So, cyclists are at risk. The standard improvement will also support the export of bicycles from Thailand. Besides, there will be efforts to introduce facilities for commuters with disabilities. They include audible pedestrian signals for the blind and elevators for people with disabilities where escalators are unavailable.  If such efforts expand nationwide, industrialists will develop more products to serve people with disabilities," Prof Emeritus Thongchai said.
Source: Daily News on January 19, 2014
Photo source : http://www.adventure-journal.com