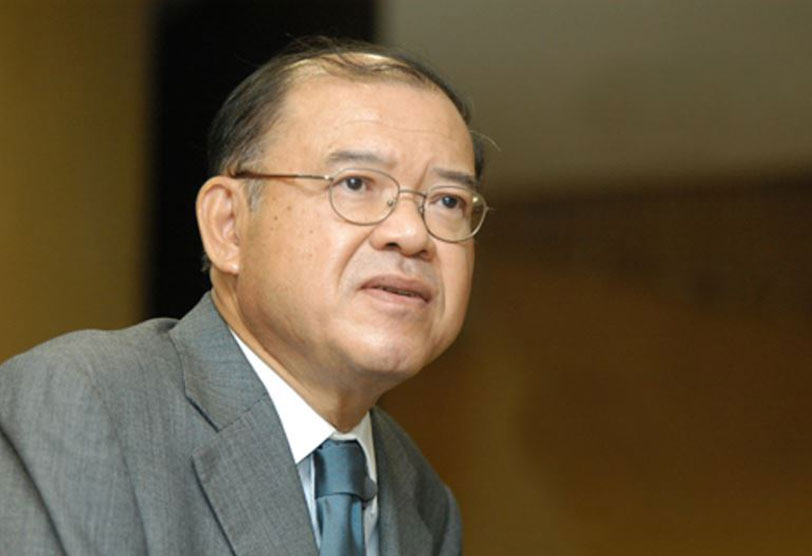 The Thai government should not rush into joining the Trans-Pacific Partnership (TPP) and a trade agreement should not only benefit businesspeople but also be fair to consumers, warned Supachai Panitchpakdi.
The International Health Policy Program Foundation, National Health Commission Office and concerned parties organized the International Trade and Health Conference 2016 on "Trans-Pacific Partnership: Impact on Thailand's Economy, Society, and Health System" at Holiday Inn, Bangkok, on August 8-10, 2016.
In the conference, Mr. Supachai who is a former director-general of the World Trade Organization and former secretary-general of the UN Conference on Trade and Development gave a speech on "TPP: challenges or opportunities for Thailand". He said there should be innovative solutions to protect patents and trademarks but it was unfair to have too much protection that made rich owners richer and richer. It was easy for developed countries to decide to join TPP but it was not for developing ones.
"If we want both trade and development, we must have the trade negotiations that benefit not only traders but also consumers. Consumers must have standard products that are of good quality and cheaper. If Thailand joins it, it will never be able to compete with large-scaled companies. American pharmaceutical companies do not invest in researches. All the budgets come from the government which supports researches. They have considerable funds. No matter whether the economy is good nor not, these companies always continue to exist. On the negotiating table, they will not let developing countries have cheap medicine. Therefore, development must be considered in trade negotiations."
Mr. Supachai said that medicine was not a matter of competition but was about consumer protection. He totally agreed that the government should take good care of businesses but argued that it should not do so for businesspeople. The government should carefully consider remarks from businesspeople. It should not believe without a research when businesspeople talked about the merits of TPP and warned against possible losses unless Thailand joined it. Thai investors were very clever. Thai people owned canned food businesses almost worldwide. It was a century-old industry of the world. As no one else wanted to operate the unclean businesses, Thai people simply took over them in Europe and America. Sales would continue, no matter whether Thailand joined TPP or not. Canned fish in Europe were made from local fish, he said.
"Today what blocks us from sales is the IUU (illegal, unreported and unregulated) fishing because it breaks regulations. The government is trying to solve it and that is good. We comply with laws. We do not have to wait for any party to force us to do so. We must have our own standard," Mr. Supachai said. "AEC (ASEAN Economic Community) is now very important to the global economy. The international community is coming. We have just started, so it is unnecessary for us to rush into TPP. Economic recession is happening worldwide. Such a giant country as China is facing the same problem."
Source: Isaranews Agency on August 10, 2016
Photo credit: http://www.moneychannel.co.th/