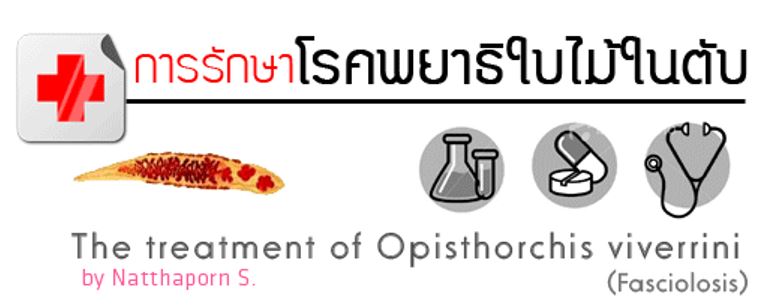 Public Health Minister Piyasakol Sakolsatayadorn and Dr Sopon Mekthon, permanent secretary for public health, launched a project to eliminate opisthorchiasis and cholangiocarcinoma. The project was implemented to celebrate the 70th anniversary of His Majesty the King's accession to the throne and the 84th birthday anniversary of Her Majesty the Queen in 2016 as well as the 90th birthday anniversary of His Majesty the King in 2017. They also witnessed the donation of ultrasound devices from the Crown Property Bureau to Khon Kaen University and the Ministry of Public Health and a grant from the chair of the Cholangiocarcinoma Foundation of Thailand to poor cholangiocarcinoma patients.
Clinical Professor Emeritus Dr Piyasakol said opisthorchiasis could be prevented with serious collective efforts. The World Health Organization recognizes opisthorchiasis as a disease that causes cholangiocarcinoma. The highest incidence of cholangiocarcinoma happens in the Northeast of Thailand. There have been continuous efforts to eliminate opisthorchiasis.
The fight against the disease was declared a mission for the Northeast in 2012. It was proposed to the National Health Assembly and approved by the cabinet in 2015. A strategic plan for a decade of eliminating opisthorchiasis and cholangiocarcinoma was formulated with support from organizations in the government and the private sector, agencies responsible for researches on cancer, local administration organizations and the civil sector.
In 2016 concerned parties intend to create a model for complete control on opisthorchiasis and cholangiocarcinoma to successfully eliminate opisthorchiasis and cholangiocarcinoma in a decade. Several action plans have been worked out for the elimination.
Firstly there will be efforts to promote health and environmental sanitation to prevent the fecal pollution of water to ensure that fish will be free of parasites. Secondly people aged 15 and over will undergo parasite examinations and medications will be prescribed to end the behavior of eating uncooked food, especially raw freshwater fish.
Thirdly ultrasound devices will be applied for cholangiocarcinoma screening with the risk groups of people aged 40 years and over. Fourthly suspected patients will undergo confirmatory tests. Then confirmed patients will be treated according to the types of cancer that they suffer and the treatment will be conducted in compliance with plans to improve medical services.
Fifthly terminal patients will receive palliative care. Sixthly ultrasound devices will be provided, nurses and doctors will be trained on examination and diagnosis, a system will be established to provide initial patients with operations, and handbooks will be produced to offer guidelines on academic work and management.
The goal is to convince residents in 84 targeted districts of 27 provinces to stop eating raw fish and receive the treatment of opisthorchiasis and to provide 600 cholangiocarcinoma patients in selected sub-districts and districts with operations.
Source: Naewna on January 20, 2016
Photo credit: http://www.suriyothai.ac.th/node/2143