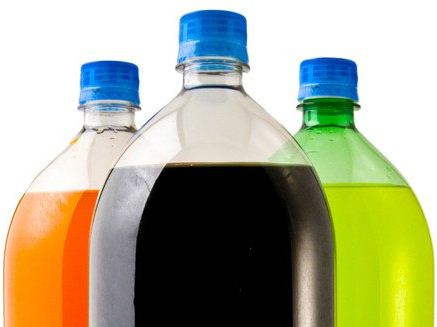 The World Health Organization (WHO) proposes governments raise taxes on soft drinks that cause obesity. The increase will not affect the cost of living.
Dentist Chanthana Ungchusak, a representative of the Sweet Enough Network, said the World Health Organization (WHO) suggested countries impose food taxes to cope with obesity and chronic illnesses. It targets the foods that contain sugar, fat, sodium and high energy that obviously pose the risks of chronic illnesses.
The dentist said Thai people, particularly children and teenagers, were consuming sugar three times as many as the level that the WHO recommended. It is also found that the source of high-sugar foods is beverages.
"Academic evidence confirms that taxation is one of effective and worthwhile measures. Overseas academic information shows that the states or countries that charge high taxes on high-energy foods and beverages have the lower problems of obesity and their governments collect more revenues without placing more burdens on consumers as claimed by the soft drink industry," Dentist Chanthana said.
Dentist Weerasak Buddhasri from the International Health Policy Program under the Ministry of Public Health said sweet beverages including soft drinks should be the first group of foods to undergo tax changes that could later expand to other kinds of foods.
"Soft drinks in Thailand are very cheap compared with those in other countries and they are sweeter than soft drinks in many countries. The brands of very sweet soft drinks are market leaders in their segments. Increasing soft drink prices will reduce consumption, especially among children and teenagers who are the future of the nation," Dentist Weerasak said.
Miss Sirinya Poolkerd, manager for food and nutrition policies for health promotion of the Ministry of Public Health, said the excise taxes of Thailand did not focus on health issues. They do not reflect the quantity of sugar but encourage people to consume more sugar. Sugar-free beverages are subject to higher taxes than sweet beverages and consequently sweet drinks are cheaper than health-oriented beverages.
A 10% increase in soft drink prices will raise Thai household expenses by only 0.034%. Therefore, the increase will have no impacts on the cost of living.
Translated from Post Today newspaper dated on 25th June 2012
Photo source: http://www.dekying.com/women6311.htm