Exploring the role of youth in 5 countries in response to COVID-19
                National Health Commission Office (NHCO), Thailand, invited young generation from 5 countries to draw lessons learned on how they work against COVID-19.  It is found that "shared goal – multisectoral collaboration – technology" are key instruments of young generation fighting against the pandemic.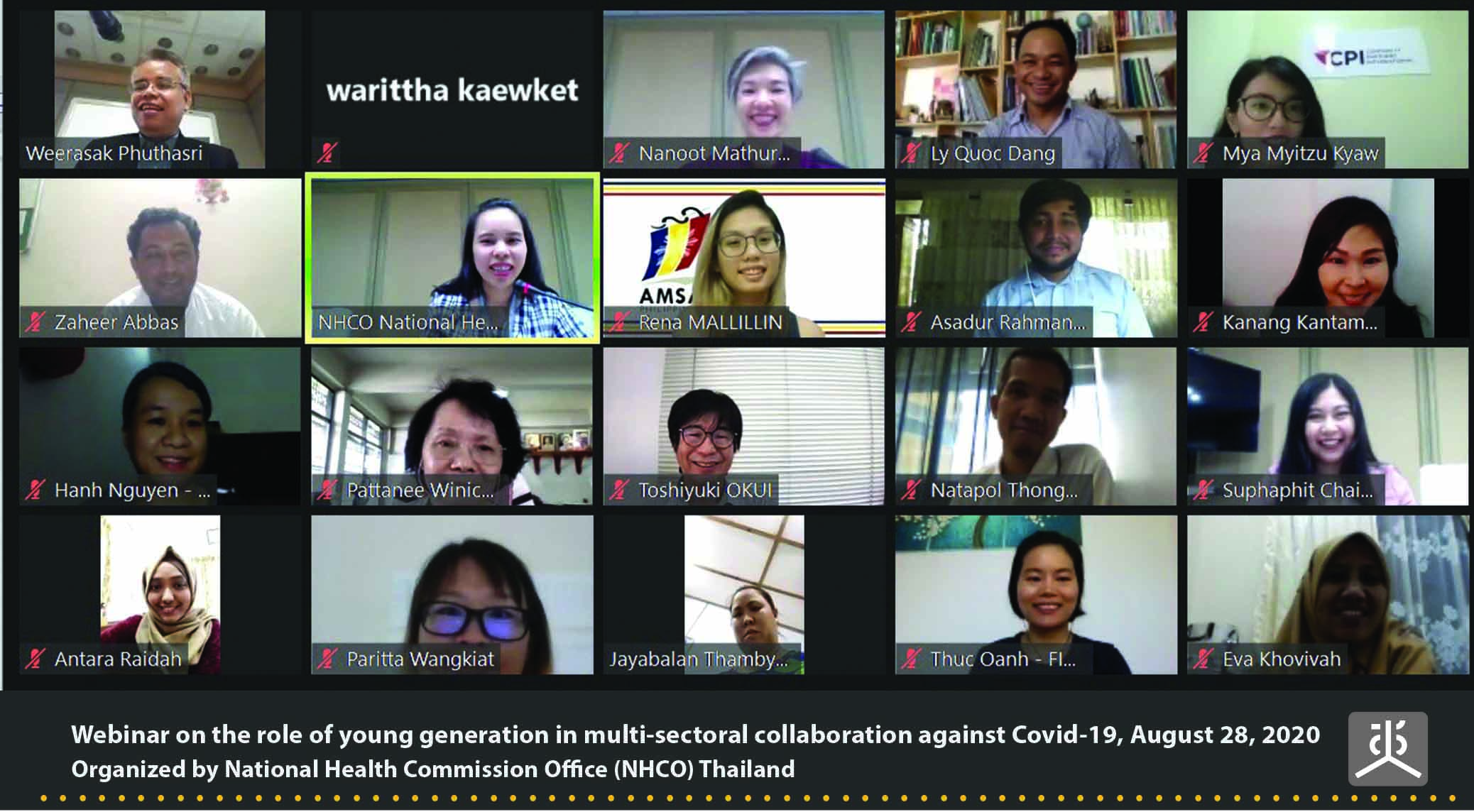 NHCO organized a webinar on the role of young generation in response to COVID-19 in late August. Representative from Bangladesh Medical Students' Society (BMSS); Community Partners International (CPI), Myanmar; Asian Medical Students' Association – Philippines (AMSA-Philippines); Children and Youth Council of Thailand (CYCT) and Mekong Youth Farm Network (Y-Farm), Vietnam joined to share their activities and draw their lessons from their working experience during COVID-19.
                Their activities reflectfour roles of young generation in response to COVID-19 i.e.  information collector, content provider, services provider, and aid provider. CYCT, Thailand conducted a rapid online survey on the impact of COVID-19 among young generation including LGBTQ. The result of the survey submitted to Ministry of Social Development and Human Securities and UNICEF to design activities in response to young generation's needs and concerns.
                BMSS from Bangladesh acted as content provider by organizing a series of webinar on COVID-19 to build capacity of medical students especially on human rights and the impact of COVID-19 on Rohingya refugees.  As well as, AMSA-Philippines made COVID-19 information and infographic in 6 different dialects of Philippines apart from English language which most organizations have provided.
                AMSA-Philippines also provided advices through COVID hotline service, while medical doctors engaged with treating patients with COVID-19 positive. Y-Farm, Vietnam launched aid services providing vegetable seeds together a guideline on how to grow vegetables at home in 6 languages to the poor in urban communities in 5 countries because they couldn't work or sell things.  Again, AMSA-Philippine additionally campaigned 'pocket Wi-Fi donation drive' for medical students since education is shifted to on-line.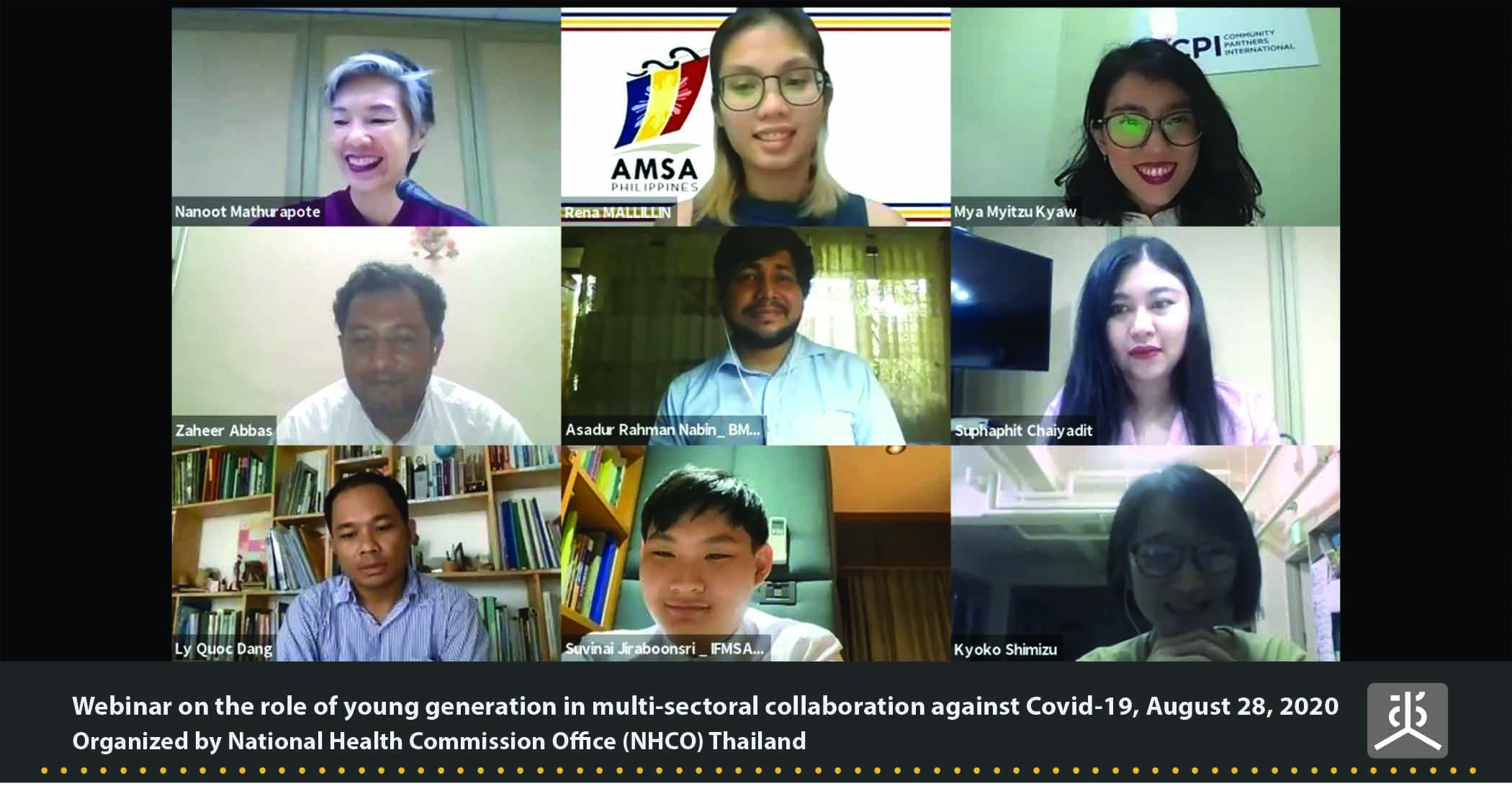 Dr. Mya Myitzu Kyaw, Program Manager at Community Partners International (CPI) Myanmar described that young generation is a high-risk group from COVID-19 because they are one of income generators of a family. At the same time, they can play a role in preventing and controlling the virus too.  Consequently, Dr. Myitzu proposed that youth activities should be systematized with a principle of empowerment, action and participation and youth should be involved at the national level and policy-making level.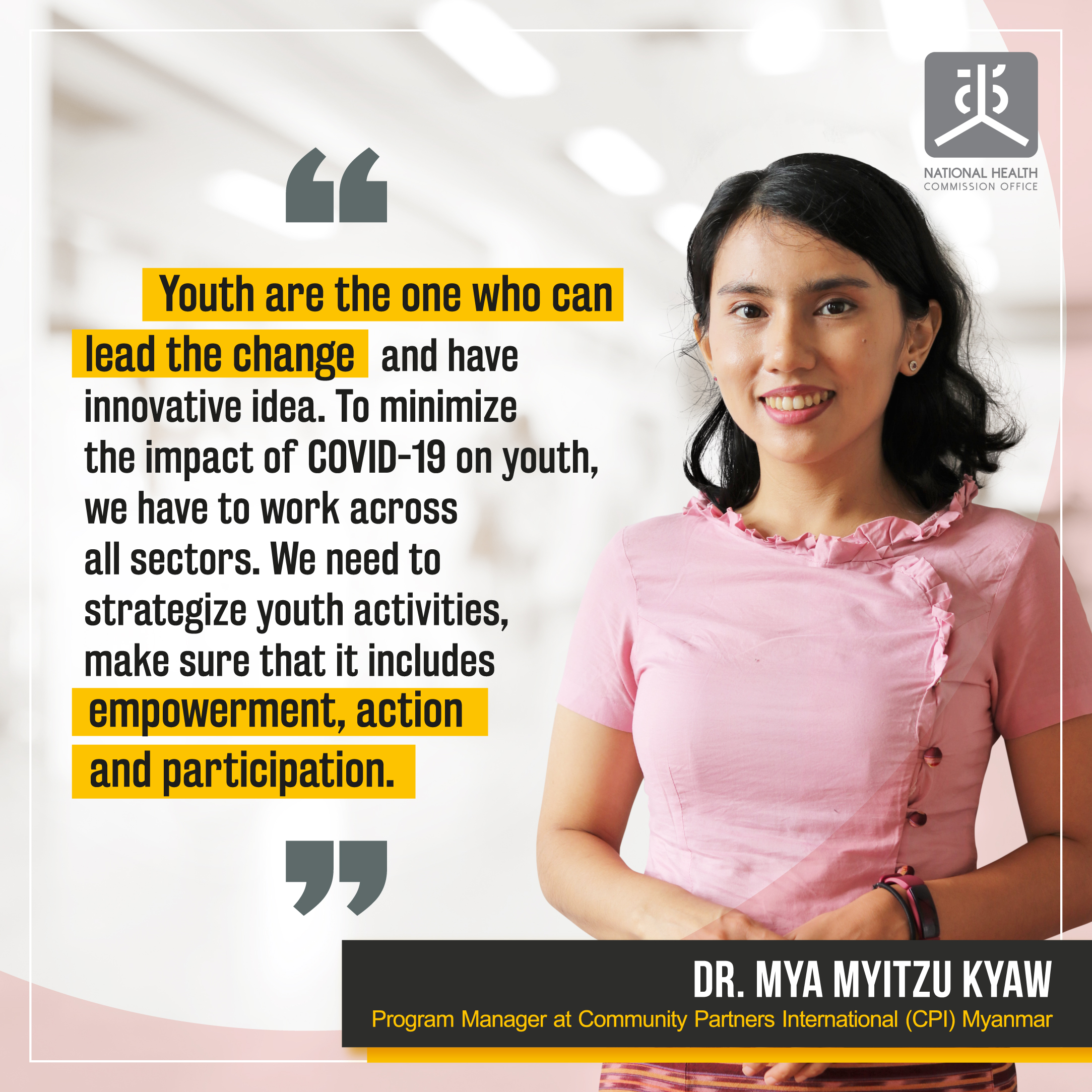 Mr. Ly Quoc Dang, Founder and Coordinator of Mekong Youth Farm Network from Vietnam shared his view as a farmer that health is corelated with food safety, food security, environment and education. Therefore, multi-sectoral collaboration is necessary to solve health problems especially COVID-19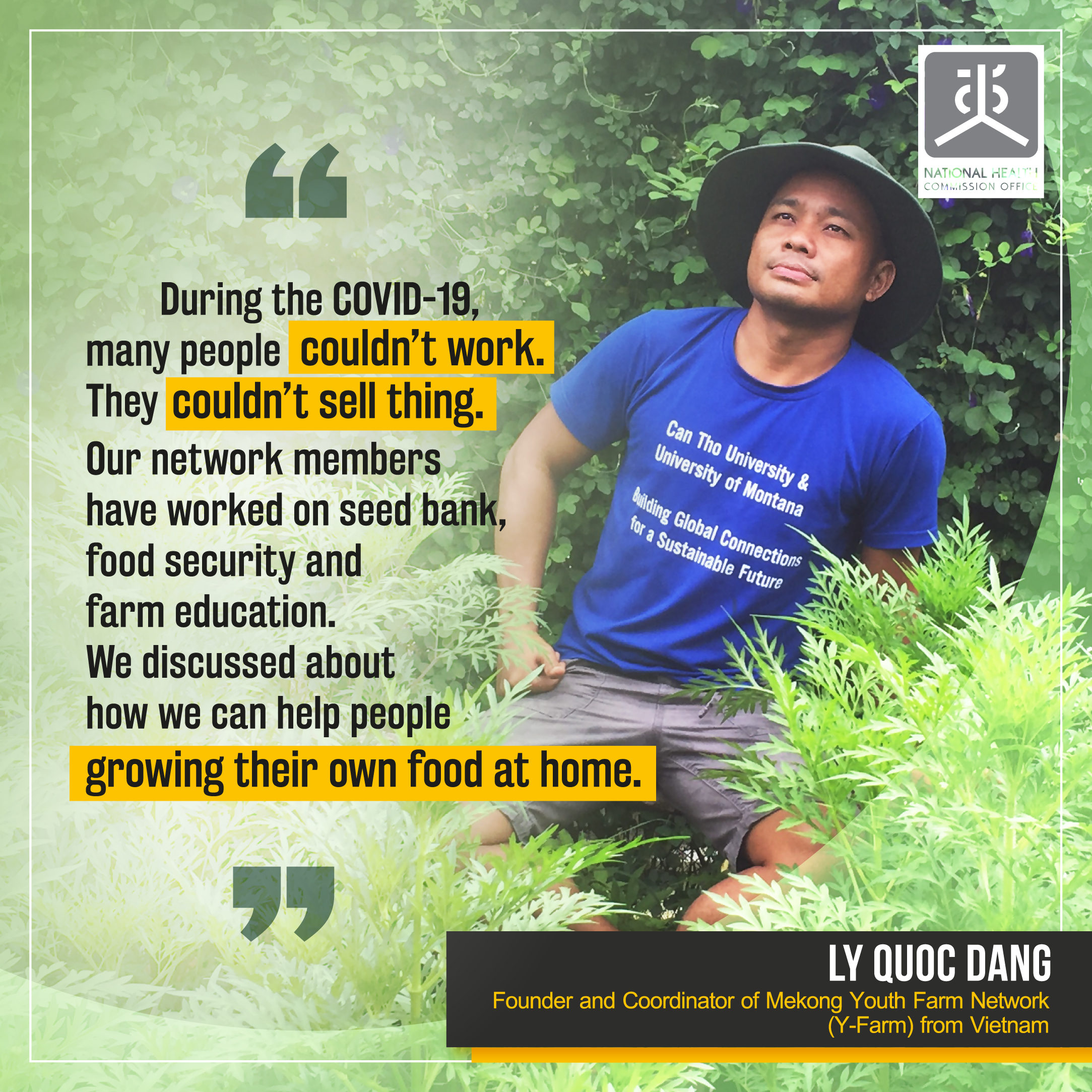 The speakers all agreed that  'shared goal' among partners is the most important factor for effective multi-sectoral collaboration during COVID-19. However, Mr. Asadur Rahman Nabin, National Officer on Human Rights and Peace, Bangladesh Medical Students' Society (BMSS) stated that it is not easy to find the right partners despite many organizations and many sectors approached BMSS. We should choose the appropriate partner who is effective and willingly to dedicate their works for the shared goal. The relationship among partners should be on an equal basis.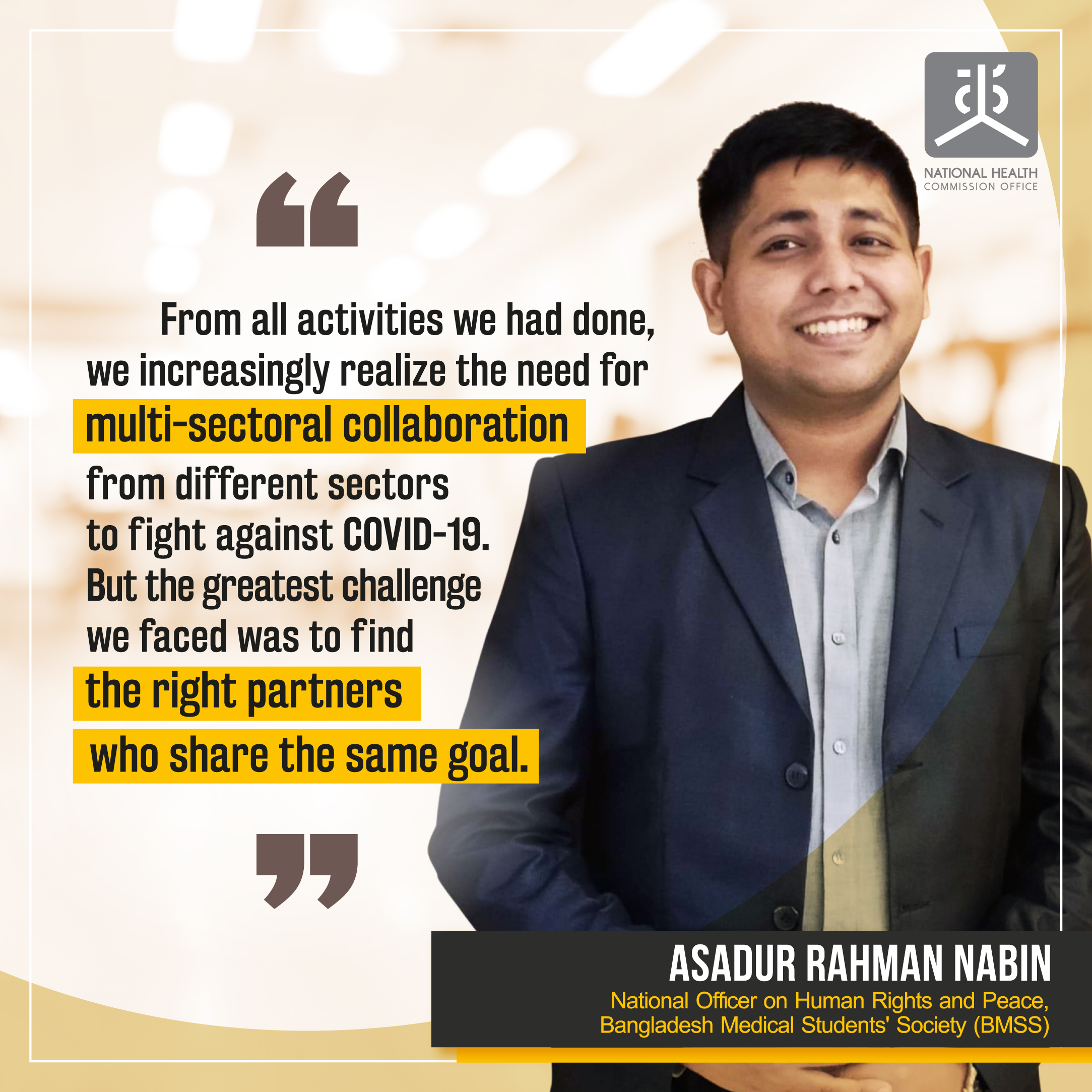 Ms. Rena Mallillin, President of Asian Medical Students' Association–Philippines (AMSA–Philippines) emphasized communication which includes content, language, channel and technology are one of the factors for effective multi-sectoral collaboration.  Although an online communication channel is easy and quick for young generation, she is aware that not everyone can access to digital technology.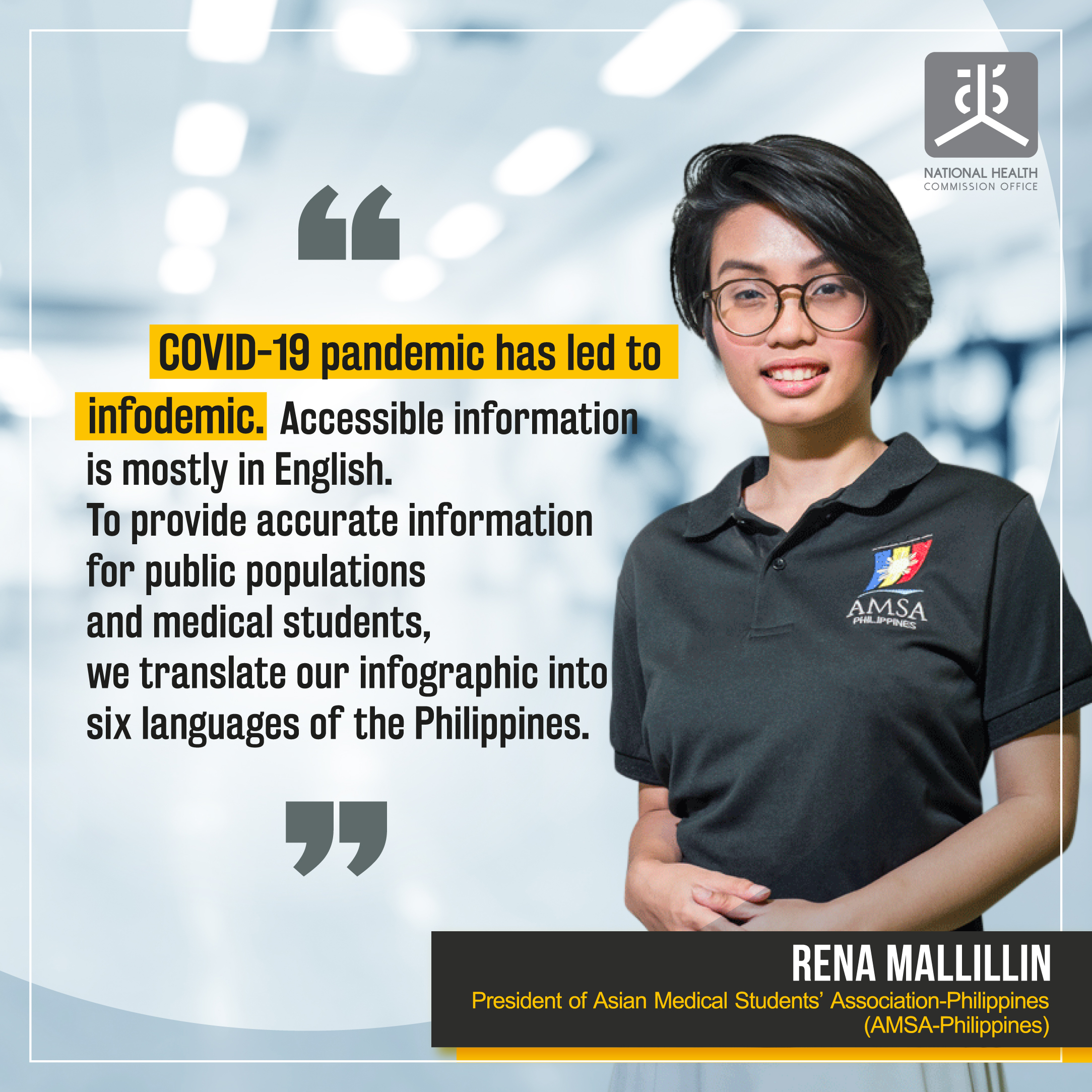 Ms.  Suphaphit Chaiyadit, President of Children and Youth Council of Thailand (CYCT) thought that a well-organizational structure is another factor. CYCT has the council at the national and provincial level that make collaboration across country possible. Besides, CYCT uses both on-line and off-line communication to coordinate the members and collaborate with the partners.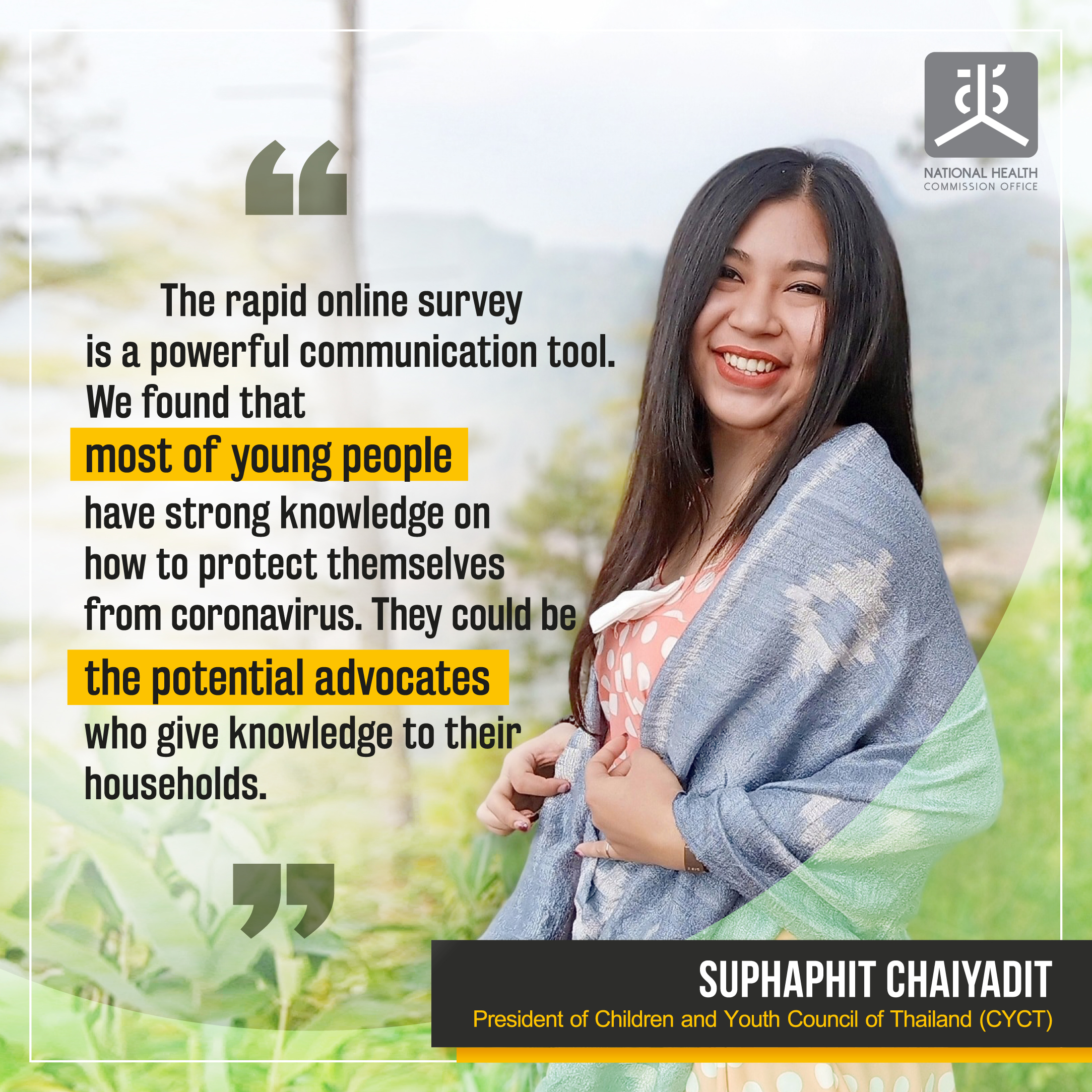 The speakers discussed about financial resources as one of the key factors. Despite of its importance, they agreed that finance resources do not always play a crucial role. With the rise of digital technology coupled with digital literacy of the youth, many useful internet-based programs and initiatives are implemented by the youth without spending a large amount of financial resources.
                At the end of the webinar, Dr. Weerasak Putthasri, Deputy Secretary-General of National Health Commission, Thailand expressed his appreciation on the power and contribution of young generation. He ended the webinar by saying that "young generation demand the freedom to show their 'Creativity'. That is why we need more channels and platforms for younger generation to increasingly involve on policy and implementation for new era challenges."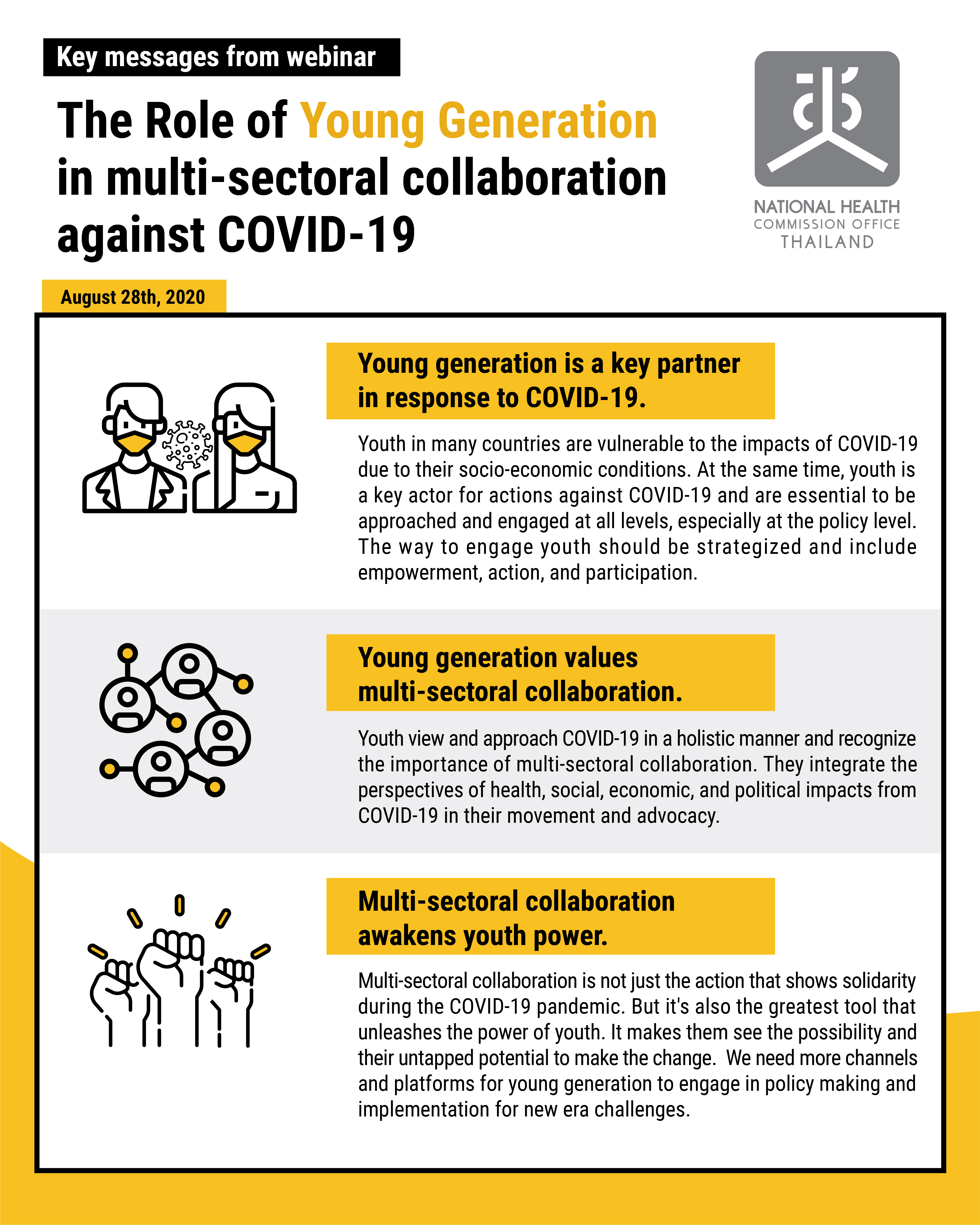 To read the power point of each speaker please click below;
To read the full report of the webinar, please click here or the photo